Enterprise Desktop Meet the Editors
SearchEnterpriseDesktop.com has a team of dedicated editors who bring you the best enterprise desktop information from around the Web. Our staff keeps in constant contact with users and top technical experts to bring you a constant stream of fresh, original content. Here's a look at who's behind the site: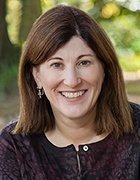 Margie Semilof Editorial Director msemilof@techtarget.com
As editorial director, Margie plans and oversees strategy and operations for TechTarget's Data Center and Virtualization Media Group. She works closely with the editorial team to keep the many sites focused on the information needs of IT professionals. She has spent many years as a reporter, editor and columnist at various technology media companies. She holds BS and MA degrees from Boston University.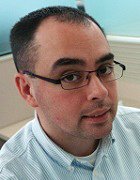 Colin Steele Executive Editor csteele@techtarget.com
Colin is the editor of SearchConsumerization.com and helps oversee three other TechTarget sites: SearchServerVirtualization.com, SearchVMware.com and SearchEnterpriseDesktop.com. Before joining TechTarget in 2007, he was a newspaper reporter for The Eagle-Tribune in North Andover, Mass. Colin has previously written for the Gloucester Daily Times, Tri-Town Transcript and The Daily Orange at Syracuse University, where he received his bachelor's degree in newspaper journalism in 2002.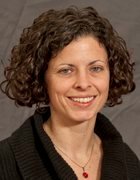 Christine Cignoli Senior Site Editor ccignoli@techtarget.com
Christine Cignoli is senior site editor in the Data Center and Virtualization Media group at TechTarget and managing editor for the Modern Infrastructure e-zine. She was formerly Trends editor at Storage magazine and has also covered enterprise applications and government IT. She has a master's degree in publishing and writing from Emerson College.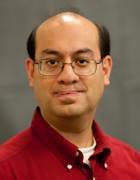 Eugene A. DemaitreAssociate Managing Editor edemaitre@techtarget.com
Eugene joined TechTarget in 2009. As assistant managing editor, Gene works with freelance contributors, and he edits and manages the production of tips, e-books, e-zines and special editorial projects. Prior to joining TechTarget, Gene was a copy editor for nearly 10 years at Computerworld. He has a master's in international affairs from the George Washington University.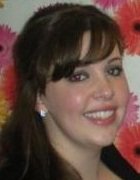 Margaret JonesAssistant Site Editormjones@techtarget.com
Maggie is a 2011 graduate of Assumption College, where she majored in English literature and minored in philosophy. Before joining TechTarget, Maggie worked as an editorial assistant on the book The Self-Made Myth. On SearchConsumerization.com, she edits and posts content and writes news briefs, guides and FAQs.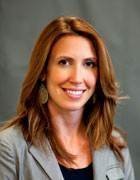 Bridget Botelho News Director bbotelho@techtarget.com
Bridget Botelho has worked as a reporter for TechTarget since joining the company in 2007, covering a variety of data center technologies including servers and CPUs, open source and Windows operating systems, enterprise desktops and desktop virtualization, as well as industry trends. She also served as site editor for SearchVirtualDesktop.com. Prior to joining TechTarget, she worked as a reporter for both daily and weekly newspapers. She graduated from Northeastern University's School of Journalism in 2002.