Can Process Explorer be used as a tool to test the security of Web applications? How could I do this and how effective would it be?
Sure. You can use Process Explorer to monitor detailed Web browser information, such as performance and specific threads, as shown in the following screenshot: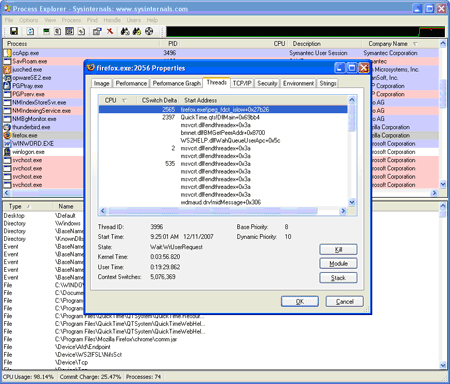 Process Explorer monitors Web browser security information.
This information could be very useful for seeing how particular application plug-ins work and for analyzing the overall behavior of the application.
This was first published in January 2008