saved state
Saved state, in a virtualization context, is a way to store the current state of a virtual machine so that is possible to return to that state quickly when desired... (Continued)
Looking for something else?
TECHNOLOGIES
What is saved state?
Download: IT Acronyms - A Quick Reference Guide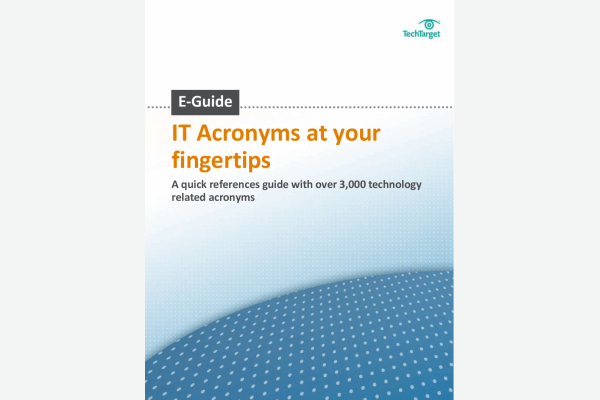 Download this free quick reference guide with over 3,000 IT acronyms; including a special section of the top 15 acronyms you need to know today.
By submitting your personal information, you agree to receive emails regarding relevant products and special offers from TechTarget and its partners. You also agree that your personal information may be transferred and processed in the United States, and that you have read and agree to the Terms of Use and the Privacy Policy.

Saved state, in a virtualization context, is a way to store the current state of a virtual machine so that is possible to return to that state quickly when desired. The effect is similar to hibernation on a laptop. Saving the virtual machine state means that resources are freed for the host machine until the state is resumed.
To begin a saved state, all input/output (I/O) processes are stopped at the same time. The virtual machine state, including data in memory and system state, is copied to a temporary file on the server. To reactivate the virtual machine, the file contents are copied back into the VM's virtual memory space and I/O processes are resumed.
PRO+
Content
Find more PRO+ content and other member only offers, here.