Evaluate
Weigh the pros and cons of technologies, products and projects you are considering.
Five laptop finder products offer security after a device loss
Lost laptops pose obvious risks to enterprise data and systems, but a variety of laptop finder products can help put admins' minds at ease.
Looking for something else?
Laptops get lost or stolen every day. But an organization can soften the blow by implementing a laptop tracking system before devices go missing. An effective laptop finder protects sensitive data and helps locate the device wherever it lands. Not only can this mitigate replacement costs, but it can also reduce costs associated with compromised data, such as fines and loss of business.

Download this free guide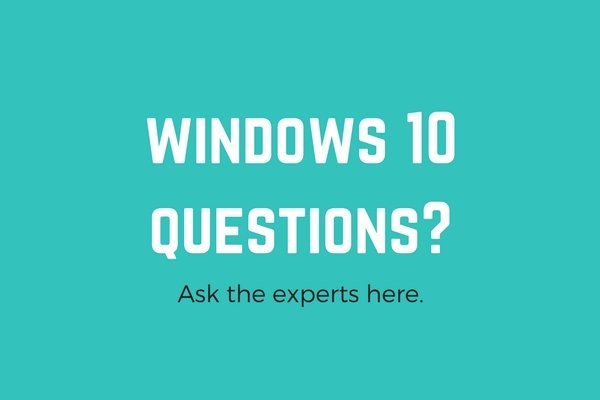 72-Page PDF: Windows 10 Frequently Asked Questions
In this comprehensive guide, our experts answer the most frequently asked Windows 10 questions ranging from the OS itself, to migration, to user-adoption, and everything in between.
By submitting your personal information, you agree that TechTarget and its partners may contact you regarding relevant content, products and special offers.
You also agree that your personal information may be transferred and processed in the United States, and that you have read and agree to the Terms of Use and the Privacy Policy.
Some organizations already use tracking capabilities through their mobile device management (MDM) systems. But you don't need MDM to track a lost or stolen laptop. You can choose from one of the many laptop locator products out there. Here we look at five device trackers that provide varying degrees of services.
EXO5
Of all the laptop trackers available, EXO5 is perhaps the one most geared toward business. The cloud-based service provides a Web interface that lets administrators manage up to 2.5 million devices. They can view real-time status updates about the devices, locate them on Google Maps, and access audit logs and other device management data. The EXO5 service protects all data communications with end-to-end RSA encryption.
At the heart of EXO5 is RemoteKill, a set of features that enable remote encryption and boot sector locking. RemoteKill also supports asset curfews, which enable an EXO5 agent to self-activate if the laptop has been offline too long.
Most other laptop tracking software requires an Internet connection and an explicit action to implement any protections. The EXO5 service also supports RiskSense, a system for alerting admins if usage patterns indicate that a laptop might be at risk.
FrontDoorSoftware
Most laptop finders work silently in the background so they don't tip off possible thieves. Not so with FrontDoorSoftware. The company wants those in possession of lost or stolen laptops to know exactly where they stand.
As soon as the computer is started, a security screen displays details about how to contact the owner, even if the machine is not connected to the Internet. Owners can update this information at any time to ensure that their contact information is always correct. FrontDoorSoftware even provides sample labels that users can fasten to their computers to tell potential finders to start the machine to view ownership information.
If a laptop does disappear under suspicious circumstances, the owner can send a code to the laptop to lock it down, once that device is turned on and has established an Internet connection. The owner can also text the thief or send a "stolen computer" alert to prevent the laptop's resale.
In addition, the local agent installed on the laptop can emit locator information right at bootup -- as soon as it senses an Internet connection -- allowing the owner to track the device via the FrontDoorSoftware service, which uses Google Maps.
GadgetTrak for Laptops
Unlike FrontDoorSoftware, GadgetTrak is not so quick to announce its presence. The small, lightweight agent is meant to go unnoticed as it sends Wi-Fi positioning information back to the owner via an online dashboard. This, of course, means the computer must be turned on and connected to a Wi-Fi network for the laptop finder service to work, but when it does work, GadgetTrak promises location accuracy between 10 and 20 meters.
Once an owner activates tracking on a missing device, the computer's software settings cannot be modified until tracking has been deactivated. However, GadgetTrak provides no way to remotely lock the device or otherwise protect data.
That said, GadgetTrak can snap webcam photos at regular intervals and send them back, along with the positioning information. In addition, GadgetTrak provides integrated police reporting that lets owners file reports online with more than 150 police departments.
Absolute LoJack for Laptops
Absolute LoJack from Absolute Software is undoubtedly the darling of the laptop tracking software industry, and for good reason. Its locating service uses Global Positioning System (GPS), Wi-Fi and IP geolocation as necessary to track lost or stolen laptops, unlike many products that rely on only one approach.
Absolute LoJack also stands out because many laptop manufacturers build Absolute's persistence technology into the computer's BIOS or firmware, making it possible to activate tracking without the operating system running, as long as an Internet connection is available.
Absolute LoJack also supports remote locking to prevent thieves from accessing confidential data, and it lets owners add a customized message to the laptop's lock screen. In addition, an owner can permanently erase sensitive data on a missing device.
The service also includes the Absolute Investigation team, which works with local authorities to help recover stolen devices. For customers who go with a Premium license, Absolute reimburses them up to $1,000 if a device is not found within 60 days.
Prey
Prey is an open source laptop finder that comes in two editions, Basic and Pro, both of which support a variety of devices, including Windows and Mac laptops. The Basic edition is free and includes most of the features one would expect with a laptop tracker. Not only can owners locate lost or stolen devices; they also can remotely lock devices, delete stored passwords, sound alarms and display messages.
The Pro edition adds such features as automated installers, SSL encryption for transmitted data and full-time device tracking.
With either edition, owners can also access the webcam to snap photos. However, because Prey is an open source offering, modules that support such activities can be disabled to accommodate local laws and regulations.
In addition, Prey offers a hosted Web service that provides a centralized dashboard for activating the Prey agent and carrying out tasks on missing devices. The Prey agent uses GPS and Wi-Fi geolocation to help pinpoint a device. That means, like any locating service, the device must be connected to the Internet in order to track it. Although that connection can be via a LAN, Prey still relies on Wi-Fi access points to provide location information.
Lots of laptop finder options
Not surprisingly, each of these five products supports many more features than what's covered here, so be sure to check out each one more thoroughly before making a choice. When reviewing these laptop trackers, keep in mind that data protection should be at the forefront of your considerations. Laptops are cheap in comparison with the potential costs associated with compromised information. Even with tracking software, laptop recovery rates are mixed at best.
Also keep in mind the laws governing where you implement tracking software and how you use its features. A product might permit taking snapshots of the alleged thief and then passing them on, but the law might take a different view.
And be sure to check out other device tracking systems. It's a rapidly changing industry, so do your homework. But don't put it off. All it takes is the loss of one laptop to wreak havoc on a company's reputation. With a laptop finder, you at least have one more weapon to add to your defenses against data losses.
| | | |
| --- | --- | --- |
| Laptop tracker | Operating systems | Pricing |
| EXO5 | Windows XP or later; Mac OS X 10.7 or later. Android version to be released in May. | Three-year service plan $499/year for up to 25 devices; $19/year each additional device. Discounts available for more than 100 devices. |
| FrontDoorSoftware | Windows XP or later; Mac OS X 10.4-10.8. Support for Mac OS X 10.9, Android and iOS to be added in the near future. FrontDoorSoftware also is slated to support Linux at some point. | Basic edition free, but does not include tracking. Deluxe edition, which includes tracking, $30 for three years. Price per laptop drops as the number of licenses increases. Unlimited site licensing runs $9,995/year. |
| GadgetTrak for Laptops | Windows XP, Windows Vista, Windows 7 and Mac OS X from 10.5-10.8. GadgetTrak for Mobile Security available for devices configured with Android 1.6 or later and BlackBerry 4.5 or later. GadgetTrak for iOS available for devices configured with iOS 4 or later. | $20/year |
| Absolute LoJack for Laptops | Windows Vista or later; PowerPC G3-G5; Mac OS X 10.7 or later. Limited support for Android devices from 2.3 on. | Basic edition $15/year; Standard edition $40/year or $90 for three years; Premium edition $60/year or $110 for three years. |
| Prey | Windows XP or later; Mac OS X 10.4 or later; most Linux systems; iOS 4.3 or later; Android 2 or later. | Basic edition free; Pro edition $5/month for up to three devices. Price drops as number of devices increases; 10% discount for annual purchases. |
Dig Deeper on Endpoint security management tools
PRO+
Content
Find more PRO+ content and other member only offers, here.