Manage
Learn to apply best practices and optimize your operations.
Mastery of Excel pivot tables can help IT admins monitor contracts
Desktop admins can use Excel pivot tables for the critical task of tracking support contracts and software warranties and communicating costs.
FROM THE ESSENTIAL GUIDE:
Most desktop administrators already know Excel as a part of the Microsoft Office suite, but Excel features can be especially useful to IT for tracking contracts, planning priorities and even promoting one's career. Expert Gary Olsen explains why the application isn't just for end users in this series of Excel tips.

Download this free guide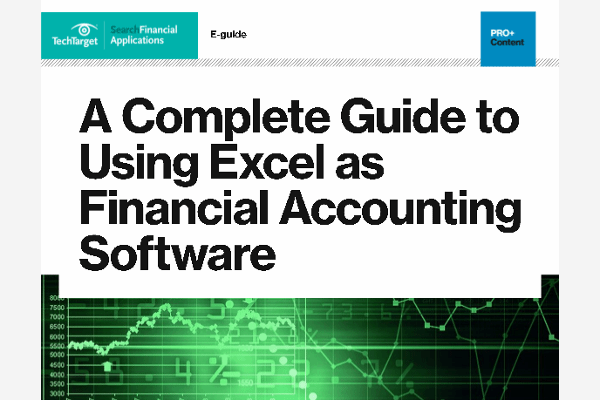 Download Our Complete Guide to Using Excel as a PDF
Packed with tips and tricks, best practices, case studies, a quiz and a glossary of must-know definitions, here's our 100-page essential guide to making the most of Excel in finance – and recognizing when it's time to leave it behind.
By submitting your personal information, you agree that TechTarget and its partners may contact you regarding relevant content, products and special offers.
You also agree that your personal information may be transferred and processed in the United States, and that you have read and agree to the Terms of Use and the Privacy Policy.
Excel pivot tables can help IT admins track support, costs
IT professionals need to communicate clearly with business management and demonstrate their ability to contain costs. Excel pivot tables can help you monitor and justify expenses if you know how to filter their data. We look at an example of tracking a support contract.
Set IT support and reporting priorities with an Excel pivot table
To make full use of Excel features for analysis and reporting, you should be able to use an Excel pivot table to sort reported data by location, date or other criteria.
Polish your IT reporting by tinkering with Excel table formatting
More on the Microsoft Office suite
It's one thing to gather and read support data in an Excel table, but for IT reporting to be most useful for collaboration, you need to know how to format, save and update Excel pivot tables.
Track software licenses and IT support with Excel date functions
Desktop admins can take advantage of Microsoft's Excel features for calculating dates, avoiding reliance on third-party software for tracking licenses and IT support contracts.
Use Excel's IF statement to track, save on IT support contract costs
A simple Excel function can help IT control costs. See how the IF statement can help you monitor compliance with an IT support contract and track software warranties.
Are there other Microsoft Office capabilities hidden in plain sight that can help IT? Let us know in the comments!
PRO+
Content
Find more PRO+ content and other member only offers, here.