Microsoft Vista and Office 2007 are here
With the Nov. 30 launch of Microsoft's Windows Vista and Office 2007, there is a lot that users need to know about the new releases. This page provides information about planning, deployment, administration, hardware and security.
This Article Covers
RELATED TOPICS
Looking for something else?

Download this free guide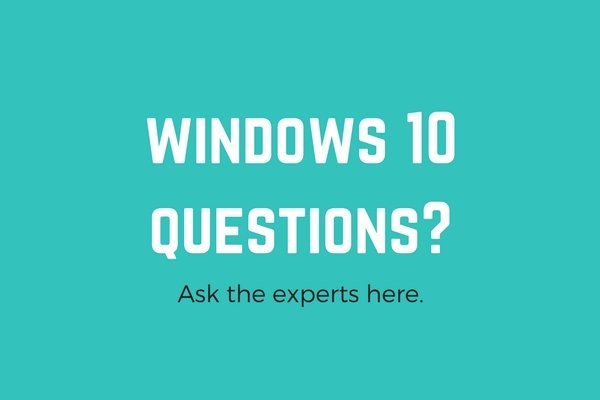 72-Page PDF: Windows 10 Frequently Asked Questions
In this comprehensive guide, our experts answer the most frequently asked Windows 10 questions ranging from the OS itself, to migration, to user-adoption, and everything in between.
By submitting your personal information, you agree that TechTarget and its partners may contact you regarding relevant content, products and special offers.
You also agree that your personal information may be transferred and processed in the United States, and that you have read and agree to the Terms of Use and the Privacy Policy.
With the Nov. 30 launch of Microsoft's Windows Vista and Office 2007, there is a lot that users need to know about the new releases. This page provides information about planning, deployment, administration, hardware and security.
Planning and deployment

It's showtime for Vista, Office and Exchange
Early adopter IT administrators can start the downloading. Vista, Office 2007 and Exchange Server 2007 are ready to rock.
The business case for Microsoft Windows Vista
There are many factors for IT managers to consider before making the migration to Windows Vista. In part one of this series, expert Bernie Klinder discusses some of the operating system's major improvements.
The business case against migrating to Vista
While there are plenty of benefits to using Windows Vista, migration is not without its downsides as well. Expert Bernie Klinder continues his Vista analysis by outlining the reasons IT managers should think twice before making the move to the new OS.
Vista migration: What IT managers need to consider
After weighing the pros and cons of migrating to Windows Vista, expert Bernie Klinder runs through the final factors IT managers must consider before making the move to the new OS.
Mark Minasi highlights Vista pluses
New features in Vista 2007 will include better security, but users are still figuring out how that will affect applications, said the Windows guru.
Windows Vista deployment issues
So you're thinking about deploying Vista soon? Looking to take advantage of better security? Well, there could be some unexpected challenges awaiting you.
New Windows generation raises same old IT challenges
Vista, Office System 2007 and Exchange Server 2007 are slated for delivery this month. But for enterprises, these platforms will mean lots of time and work for years to come.
Vista pricing goes public
Prices are posted for Microsoft Windows Vista courtesy of Amazon.com. But users will likely pay more after they factor in hardware and other software.
Administration and hardware

Vista's ReadyBoost can improve cache performance, but it's not for everyone
There are five stipulations you need to know about before you can take advantage of ReadyBoost, the Windows Vista feature that allows flash storage to be used for virtual memory.
Buying a PC? Consider CPU, video, disk space issues related to Vista
Buying PCs today entails hard decisions, with the shift from 32- to 64-bit systems and the coming release of Vista. Here are some video and disk space issues to take into account.
Buying a PC to run Vista? Consider CPU, memory issues
Buying workstations entails tough decisions when the industry is in transition, as it is now, with the shift from 32- to 64-bit systems, as well as the upcoming release of Vista.
Top 5 cool Longhorn/Vista features
Expert Gary Olsen gives an overview of some of the exciting new features for Windows Longhorn and Vista that were presented at Microsoft's TechEd 2006.

Vista security

Tuning Windows Vista security: The firewall
The new Vista firewall will take some getting used to. Make use of Vista's new security by ensuring the firewall is tuned properly.
Vista's security features: What to expect
Windows Vista will provide quite a few security features that you will be able to take advantage of right away. Contributor Brien Posey gives you an overview of some of those features and his opinion on their expected effectiveness.
Debunking the "Blue Pill" Vulnerability Theory
Should security admins be concerned about the "Blue Pill" vulnerability in Windows Vista? Jonathan Hassell offers his thoughts on the controversy.
Anatomy of the Blue Pill attack
What a ruckus there was at the demonstration of the Blue Pill attack on Windows Vista at Black Hat this year. Find out how it works and whether you should care about it.
Microsoft, Cisco release NAP/NAC roadmap
Microsoft and Cisco released plans on just how they would make their competing security architectures interoperable. A private beta will start later this year.

Office 2007

Office 2007 adoption hurdles shared by IT managers
With two major upgrades in the wings, IT managers balance the pros and cons of migrating to Office 2007 and Vista.
Training, help desks loom large in Office 2007 adoption
IT managers brace for more training and increased help desk calls as users may have trouble adapting to the revamped look and feel of the newest Office suite.
Vista and Office 2007 will start collaboration wave
Microsoft's Vista achieved release candidate status on Friday. With Office right behind, Microsoft is getting closer to bringing collaboration to the enterprise.
Office 2007 collaboration features puzzle IT managers
As Microsoft touts SharePoint as a collaboration boost for Office 2007, IT managers are left wondering why SharePoint is right for them.
Utility helps admins manage Office add-ins
If you need to make sense of a bunch of Office add-ins, NirSoft's OfficeIns utility will help. It can create a report of the add-ins loaded for each of your Office apps.

Dig Deeper on Microsoft Office Suite
PRO+
Content
Find more PRO+ content and other member only offers, here.