The worst desktop developments of 2010: Google Wave comes -- and goes
While Google Wave had some interesting features, it was too cumbersome to be a part of most users' desktops. See what else made the list of the best and worst of 2010.
Looking for something else?
The worst of 2010: Google Wave comes -- and goes
Google Wave was announced in May 2009 and released to the public a year later -- but it quickly vanished. (Google announced in August that Wave would no longer be a standalone product.) While the product had some interesting features that supported real-time collaboration and conversations, it was too cumbersome and too different to be a part of most users' desktops. Think of it as Google's answer to Microsoft's Groove, which also came and went quickly for similar reasons. Wave formed the basis for a similar product from Novell -- first called Pulse, now Vibe -- that went into beta in November 2010.
ABOUT THE AUTHOR
David Strom is a freelance writer and professional speaker based in St. Louis. He is former editor in chief of TomsHardware.com, Network Computing magazine and DigitalLanding.com. Read more from Strom at Strominator.com.

Download this free guide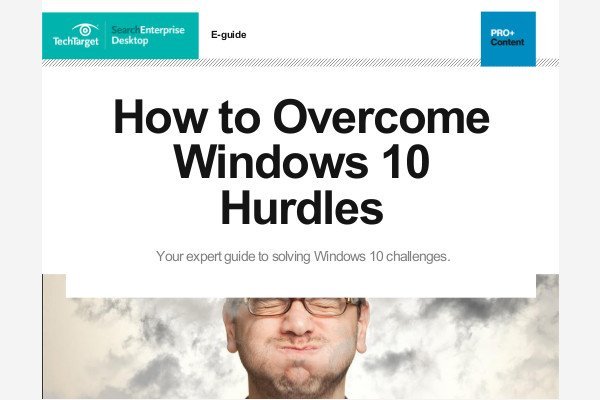 Download Our 25-Page Guide: How to Overcome Windows 10 Hurdles
After upgrading to Windows 10, many IT departments run into challenges with the new OS. Access our comprehensive guide on how to solve the most common Windows 10 problems.
By submitting your personal information, you agree that TechTarget and its partners may contact you regarding relevant content, products and special offers.
You also agree that your personal information may be transferred and processed in the United States, and that you have read and agree to the Terms of Use and the Privacy Policy.
Dig Deeper on Alternative operating systems
PRO+
Content
Find more PRO+ content and other member only offers, here.