The best and the worst of enterprise desktops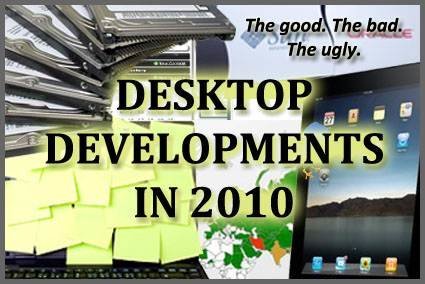 It was quite the year for desktop computing. Our expert relives the best and worst of the year (through his somewhat idiosyncratic and cynical lens). Did we miss a major event? Send an email to editor@searchenterprisedesktop.com.
ABOUT THE AUTHOR
David Strom is a freelance writer and professional speaker based in St. Louis. He is former editor in chief of TomsHardware.com, Network Computing magazine and DigitalLanding.com. Read more from Strom at Strominator.com.
This was first published in December 2010