News
Stay informed about the latest enterprise technology news and product updates.
No legacy Windows support, no problem for some IT managers
Microsoft will end support for Windows XP SP2, Windows Vista with no service packs, and all versions of Windows 2000, but some IT managers are in no hurry to upgrade to Windows 7.
Looking for something else?
They know that their legacy desktop operating systems will soon lose support from Microsoft, but for a variety of reasons, some IT managers are in no rush to upgrade.

Download this free guide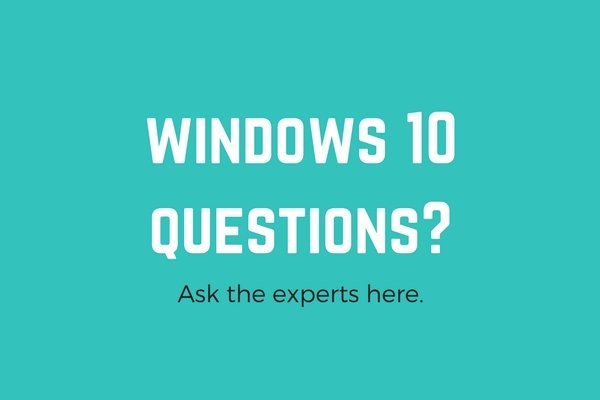 72-Page PDF: Windows 10 Frequently Asked Questions
In this comprehensive guide, our experts answer the most frequently asked Windows 10 questions ranging from the OS itself, to migration, to user-adoption, and everything in between.

By submitting your personal information, you agree that TechTarget and its partners may contact you regarding relevant content, products and special offers.

You also agree that your personal information may be transferred and processed in the United States, and that you have read and agree to the Terms of Use and the Privacy Policy.

Microsoft will end support for Windows XP SP2, Windows Vista with no service packs installed, and all versions of Windows 2000 over the next several months as part of the company's regular support lifecycle policy.

Ending support for old OS versions is one way Microsoft pushes customers into using -- and buying -- newer products, but the support lifecycle policy has no effect on the life of a license or how long IT shops actually use a product.

In fact, some shops will still be on Windows XP after support ends. David Reynolds, a systems manager at the Rhode Island Blood Center in Providence, said that the nonprofit's client systems are still XP-based and that he won't migrate users to Windows 7 until he has thoroughly tested the OS when project timelines allow, possibly late this year.

"Like many health care organizations, we are slow to upgrade. Microsoft's end-of-support policy does not really impact us; we are more driven by regulatory compliance and vendor guidance," Reynolds said. "We went through it with Windows 3.1, 95, 98, NT, 2000, and it was never a problem."

"Windows XP had three service packs and the longest life of any Microsoft OS, so in general, it is very stable with very few remaining bugs," said Directions on Microsoft licensing and support analyst Paul Degroot.

But while the end of the support lifecycle won't have much immediate effect on IT shops, it may affect customers with custom applications written specifically to work with XP, DeGroot said.

"There is no reason those custom apps will stop working once support ends, but if a security patch comes along and screws the application up, you will need to either rewrite the app or get Extended Hotfix Support [through Software Assurance]," DeGroot said.

Though Microsoft doesn't publicize fees for Hotfix Support, it is known to be very expensive. "A few years ago, $30,000 gave you the right just to talk to Microsoft about getting them to create fixes for your applications," DeGroot said. "Bottom line is, Microsoft wants people to move to the newer versions, so it ends up that the cost of staying on old programs gets higher and higher every year you hold on to them."

While many users are still on Windows XP, few are still on Windows 2000 -- but there are areas of the world with people who are. "The problem for them is that now when those devices get infected, there is no patch to mitigate the problem, and those systems can propagate a virus," DeGroot said.

What and when
Microsoft plans to end support for Windows Vista with no service packs installed on April 13, 2010, and there will be no more security updates for that version. Customers on SP1 or SP2 will continue to receive security updates and support.

July 13 marks the end of support and security updates for Windows XP SP2, but XP SP3 will receive Extended Support through April 8, 2014.

Support for all versions of Windows 2000 will also end on July 13. Microsoft intends to end support for Windows Server 2000 and move Windows Server 2003 from the Mainstream Support phase to the Extended Support phase.

In addition, shut downs for Windows 7 Release Candidate started on March 1 and will continue through June 1.

Customers unable to move to a supported product before July 13, 2010, can use the Custom Support Program (download PDF), which offers Premier Support subscribers support for legacy products and service packs after mainstream support ends, as long as there is a migration plan in place.

IT pros can find more information and guidance online regarding Windows XP SP2 and Windows Vista and about Windows 2000 and Windows Server 2003 support.

Microsoft's support lifecycle is typically 10 years from the time a product first is available or for two years after the successor product is released, whichever is longer. The first five years are considered Mainstream Support, and the last five years are Extended Support.

For service packs, the software company provides either 12 or 24 months of support for the previous service pack, depending on the product. When support for a product ends, support of the service packs for that product will also end, and the product's support lifecycle supersedes the service pack support policy.

Let us know what you think about the story; email Bridget Botelho, News Writer, or follow @BridgetBotelho on Twitter.
Dig Deeper on Windows legacy operating systems
PRO+
Content
Find more PRO+ content and other member only offers, here.