Problem solve
Get help with specific problems with your technologies, process and projects.
Anonymous Web surfing for the paranoid
Keep your IP address to yourself with this Web browsing tool.
This Article Covers
RELATED TOPICS
Looking for something else?


Category: Anonymous Web browsing software
Name of tool: Freedom Websecure
Company name: Zero Knowledge Systems
Price: $49.95 per year subscription
URL: www.zeroknowledge.com
Platforms supported: Browser-based, IE 5.01/SP2 and higher, Windows 98/2000/Me/XP

Strom-meter:
*** = Hey, not bad. One notch below very cool

Pros:
Simple and easy to use
Minimum disruption to your PC configuration

Cons:
You have to trust that the Zero Knowledge folks know what they are doing when you use this product.

Description:


On the Internet, no one knows you are a dog, but they do know your IP address. And that is an issue, particularly when you don't want to give out this information, such as when you want to surf a competitor's site from work, or when you are surfing from potentially difficult countries such as Saudi Arabia, China and other places that firewall you from getting to where you want to go.

Download this free guide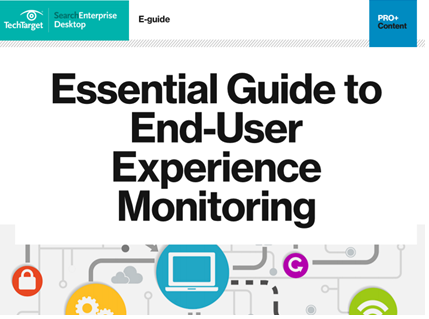 PDF: Essential Guide to End-User Experience Monitoring
Download this guide to compare tools in the end-user experience monitoring market and discover how they can help IT pinpoint and resolve problems faster.

By submitting your personal information, you agree that TechTarget and its partners may contact you regarding relevant content, products and special offers.

You also agree that your personal information may be transferred and processed in the United States, and that you have read and agree to the Terms of Use and the Privacy Policy.

There are a number of products and services to help here, including Anonymizer, JAP and one that I particularly like called Freedom Websecure. It costs money ($50 a year subscription), but it takes almost no time to set up and doesn't really get in the way when you don't need it, either.

The others are more cumbersome or intrusive on your computing environment, depending on your point of view or level of paranoia. Websecure strikes a nice balance and seems to do its job with a minimum of fuss and bother.

Websecure downloads to your local drive and then makes some changes to IE (only IE is supported right now). You'll need a relatively recent browser version (5.01 with SP2. I was running something older so needed to upgrade), and once you pay up (sorry, no free downloads available) you will be good to go.

The software creates a small button on the browser tool bar. Click on the button, and you'll bring up a small window at the top of the screen to log in to the service with your username and password. There are a few options that you can set, including the ability to selectively block Java and ActiveX pages and advertisements, and another option to delete session-based cookies when you end your session. Otherwise, there is nothing for you to really do except surf in anonymous style.

I tested the software with Steve Gibson's Shield's Up utility and indeed, when I turned on Websecure, all of my browsing requests appeared to be coming from Zero Knowledge's network, versus where my PC was actually connected. While that isn't completely anonymous (Web servers will track this and note that you are coming from this location), it is good enough for most of us who don't want to disclose our IP address in these logs.

Overall, I think Websecure has a lot of merit, and for the price, it is well worth the protection.

Strom-meter key:
**** = Very cool, very useful.
*** = Hey, not bad. One notch below very cool.
** = A tad shaky to install and use but has some value.
* = Don't waste your time. Minimal real value.

About the author
David Strom is the senior technology editor for VAR Business magazine. He has tested hundreds of computer products over the past two decades working as a computer journalist, consultant and corporate IT manager. Since 1995 he has written a weekly series of essays on Web technologies and marketing called Web Informant. You can send him e-mail at david@strom.com.



Dig Deeper on Microsoft Internet Explorer (IE)
PRO+
Content
Find more PRO+ content and other member only offers, here.