Evaluate
Weigh the pros and cons of technologies, products and projects you are considering.
AuditMyPC.com a good tool for beginners
David Strom takes a look at a security scanning service.
Looking for something else?


Category: Security scanning service
Name of tool: AuditMyPc.com
Company name: AuditMyPc.com
Price: Free
URL: http://www.AuditMyPc.com
Platforms supported: Browser-based service

Strom-meter:
*** = Hey, not bad. One notch below very cool

Key features:
Port scanning, Trojan and spyware detection and whois research tool for security newcomers Pros:
Simple and easy to use
Tests are quick, and results are clear
Excellent "Reading room" reference materials Cons: Wish they would add more services to their menu Description:


With the number of viruses, probes and other garbage running around the Internet, I think we can all agree that the world of 2002 isn't the same place the world once was. The trouble is, as more and more of this nasty stuff touches more people, it is getting harder to explain and protect newbies. Enter AuditMyPc.com, a free service that is worthy of recommendation to this audience in the hopes that they can use this to pass onto their users.

Download this free guide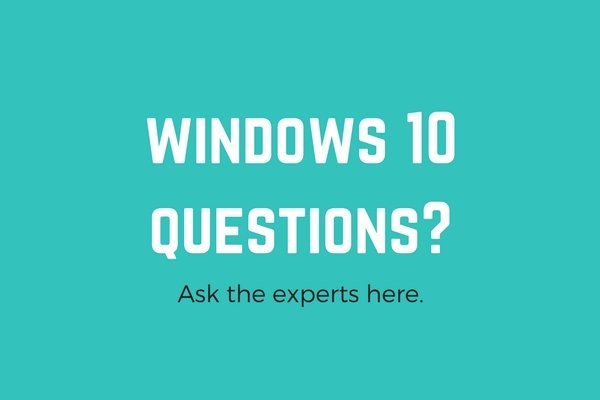 72-Page PDF: Windows 10 Frequently Asked Questions
In this comprehensive guide, our experts answer the most frequently asked Windows 10 questions ranging from the OS itself, to migration, to user-adoption, and everything in between.

By submitting your personal information, you agree that TechTarget and its partners may contact you regarding relevant content, products and special offers.

You also agree that your personal information may be transferred and processed in the United States, and that you have read and agree to the Terms of Use and the Privacy Policy.

The site does a great job in just a few areas. It isn't as comprehensive as other software tools, but then you don't need the expertise to run their services offered. And what is more, you can understand the reports that are presented in clear English without a lot of security mumbo-jumbo.

There are four basic services that the site offers. The first is a quick port scan that will go through and see if the common ports that hackers use to insert Trojans into your system are secure. The second is a comprehensive port scan of all 65,000 ports on your computer. The third is a privacy test, where you can find out what others can collect from your browser, such as your IP address, what browser software you are running and how many sites you have visited since you booted up your computer today. This is a great illustration of how public our lives can be on the Web and also how Network Address Translation only goes so far toward protecting your computer. The final service is a WHOIS lookup of a particular domain address information from the various name servers around the Internet.

All of this can be found elsewhere, to be sure, and there are several places that even do a better job. But having them all put in one place is one big benefit. Another, and I think the real bonus with AuditMyPc, is what they call the "Reading Room," contained in a small link at the bottom of the home page.

Here, you'll find clear explanations of what a port scan really is, what are Trojans, and what are honeypots and other traps for the unwary. There is even a news summary of latest exploits and virus sightings. Again, all is explained in clear language and for relative newcomers, and I can see this audience being able to pass it on to users.

AuditMyPc isn't a site for security professionals. But it is a site for those professionals to recommend to their friends, neighbors and other loved ones that can help them understand what is happening to their computer and how they can learn more about potential vulnerabilities.

Strom-meter key:
**** = Very cool, very useful
*** = Hey, not bad. One notch below very cool
** = A tad shaky to install and use but has some value
* = Don't waste your time. Minimal real value

About the author
David Strom is the senior technology editor for VAR Business magazine. He has tested hundreds of computer products over the past two decades working as a computer journalist, consultant and corporate IT manager. Since 1995 he has written a weekly series of essays on Web technologies and marketing called Web Informant. You can send him e-mail at dstrom@cmp.com.



Dig Deeper on Network intrusion detection and prevention and malware removal
PRO+
Content
Find more PRO+ content and other member only offers, here.