Problem solve
Get help with specific problems with your technologies, process and projects.
Hack-proofing your clients
Not patching or leaving default configurations can be a welcome mat to malicious hackers. Make your clients less hospitable to hackers with these steps from contributor Tony Bradley.
Looking for something else?
A large percentage of computer and network security seems to be reactive in nature. Antivirus software is typically only as good as its last update and antivirus software vendors have to scramble to create the necessary detection after the new threat is discovered. The same can essentially be said for antispyware and many anti-phishing solutions as well as some of the other computer and network security technologies.

Download this free guide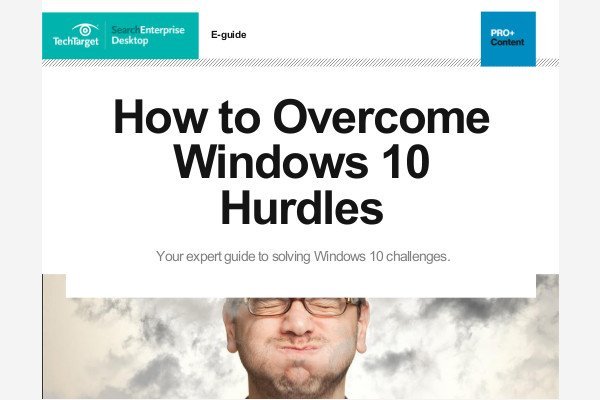 Download Our 25-Page Guide: How to Overcome Windows 10 Hurdles
After upgrading to Windows 10, many IT departments run into challenges with the new OS. Access our comprehensive guide on how to solve the most common Windows 10 problems.
By submitting your personal information, you agree that TechTarget and its partners may contact you regarding relevant content, products and special offers.
You also agree that your personal information may be transferred and processed in the United States, and that you have read and agree to the Terms of Use and the Privacy Policy.
There are some security technologies which strive to provide broader, more proactive defense against threats such as firewalls, but the attackers have more or less learned to rely on attack vectors that circumvent firewall defenses. So, aside from employing firewalls, antivirus, anti-spyware, intrusion detection and other security technologies, what can you do to proactively defend your network or computer from attack?
About the author: Tony Bradley is a consultant and writer with a focus on network security and antivirus and incident response. He is the About.com guide for Internet/Network Security, providing a broad range of security tips, advice, reviews and information. Tony also contributes frequently to other industry publications. For a complete list of his freelance contributions you can visit Essential Computer Security.
Dig Deeper on Network intrusion detection and prevention and malware removal
PRO+
Content
Find more PRO+ content and other member only offers, here.