Fotolia
Evaluate
Weigh the pros and cons of technologies, products and projects you are considering.
How to use the Windows Assessment and Deployment Kit for Windows 10
It's important for IT admins to know everything is going to work before they deploy Windows 10 desktops. They can use the tools in the Windows ADK to do just that and more.
Looking for something else?
TECHNOLOGIES

PRODUCTS
The Windows Assessment and Deployment Kit is the go-to resource for IT administrators who want to assess their Windows systems and components before they deploy them to users.

Download this free guide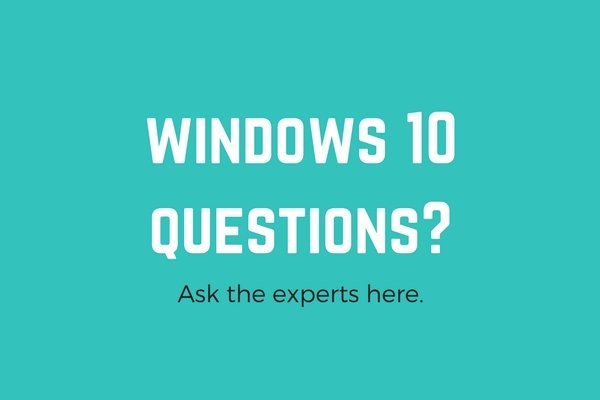 72-Page PDF: Windows 10 Frequently Asked Questions
In this comprehensive guide, our experts answer the most frequently asked Windows 10 questions ranging from the OS itself, to migration, to user-adoption, and everything in between.
By submitting your personal information, you agree that TechTarget and its partners may contact you regarding relevant content, products and special offers.
You also agree that your personal information may be transferred and processed in the United States, and that you have read and agree to the Terms of Use and the Privacy Policy.
Windows ADK, which has been around since the introduction of Windows Vista, is loaded with tools to help IT automate large-scale Windows deployments. The exact tools have changed a bit over the years, but the current lineup includes some staples, such as Windows System Image Manager (Windows SIM), System Preparation (Sysprep) and Windows Preinstallation Environment (WinPE), as well as the Deployment Image Servicing and Management (DISM) tool. DISM and WinPE are included with Windows itself. DISM runs at the command line, and WinPE is part of the Windows Recovery Environment (WinRE) that the Windows Installer builds by default. Windows SIM and SysPrep are included only in the ADK.
WinPE is probably the most important tool of the bunch because it provides a basic Windows runtime environment that admins can use to support the Windows OS installer and other key software components during OS deployment on target PCs.
Windows ADK versions
IT professionals can find two of the three current versions of Windows ADK on the Download the Windows ADK page in the Microsoft Hardware Dev Center. One version is for Windows 10 version 1703, and the other is for version 1607. A third version exists for the Windows 10 Insider Preview.
There's a huge amount of capability and functionality in the various tools in the Windows Assessment and Deployment Kit.
Each download consists of a version-specific downloader to a related set of files and applications. None is more than 1.7 MB in size. The on-disk sizes of the actual downloads vary from 3.1 GB (Insider Preview) to 4.4 GB (Current Branch version with all download options selected). The Insider Preview version packages the Windows Assessment and Deployment Kit in an ISO file for download and installation.
What tools make up the Windows ADK?
The Windows Assessment and Deployment Kit consists of a host of tools that admins can pick from when they install the program. The options include:
Application Compatibility Toolkit: Tools developers and admins can use to assess the suitability and compatibility of 32- and 64-bit Windows applications for Windows 10. They can primarily use it to evaluate changes or upgrades to homegrown or proprietary software and applications.
Deployment tools: A collection of tools admins can use to create and manage Windows images for installation, including help files, software developer's kits and image tools, in both 32- and 64-bit versions. They also include a modern version of Windows SIM.
WinPE: The basic Windows runtime environment that brings up enough of an OS to support repair and recovery, as well as OS install. WinPE sits at the core of the WinRE but offers significantly more functionality if admins sufficiently arm it with additional apps.
Imaging and Configuration Designer: A software tool admins can use to build and flash Windows images, create provisioning packages or set up devices for organizational use.
Configuration Designer: The modern tool of choice for creating provisioning packages for Windows images. It includes various wizards to simplify the process.
User State Migration Tool: A tool for capturing and moving user files, preferences and settings from an older Windows version to a new Windows version as part of an upgrade or migration.
Volume Activation Management Tool: A tool for managing license assignment and activation through Microsoft's Volume Licensing Service Center. It is common in many organizations with volume licensing agreements.
Windows Performance Toolkit: A collection of tools for analyzing system and graphics performance on Windows platforms to help admins assess their suitability for Windows 10 deployment.
Windows Assessment Toolkit: A console-driven set of tools admins can use to access hardware performance; browsing experiences; apps and application experiences; startup and shutdown; and battery life on target PCs to help assess their suitability for Windows 10 deployment.
Microsoft User Experience Virtualization: A tool that supports the use of virtualized applications within Windows 10 so users can switch among multiple devices and retain the same user experience, along with data and runtime context, without interruption or loss of access.
Media eXperience Analyzer: A GUI that admins can use to collect and analyze media performance on target PCs to assess their suitability for Windows 10 deployment.
A short quiz on the overlooked features of Windows 10
With all the features in Windows 10, it's easy to lose track of a few. Test your knowledge of these overlooked features, including a virtualization-based security tool.
There's a huge amount of capability and functionality in the various tools in the Windows Assessment and Deployment Kit. Expect to spend some time learning and experimenting to get the most out of it.
Dig Deeper on Microsoft Windows 10 operating system
PRO+
Content
Find more PRO+ content and other member only offers, here.