Problem solve
Get help with specific problems with your technologies, process and projects.
Your questions answered: The Windows 7 upgrade quandary
If you have Windows 7 upgrade questions and concerns, you're not alone. Brien Posey weighs in on recently asked questions from SearchEnterpriseDesktop.com readers.
Looking for something else?
Your question:
"I have Windows XP and am unclear on the proper transition to Windows 7. Is it necessary to move to Windows Vista first with the added expense, or am I able to move directly to Windows 7?"
Brien answers: If you want to upgrade from Windows XP to Windows 7, you will not have to purchase Windows Vista first. However, you will not be able to perform an in-place upgrade either.

Download this free guide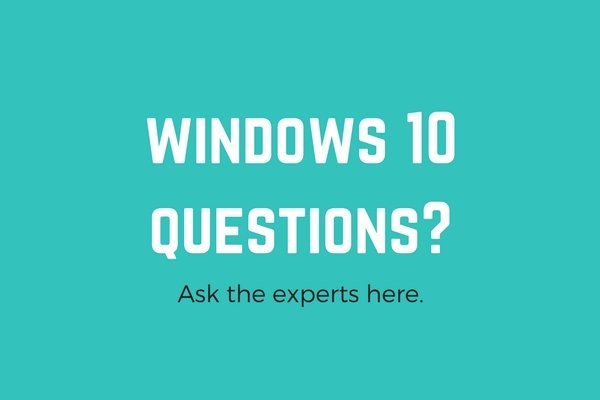 72-Page PDF: Windows 10 Frequently Asked Questions
In this comprehensive guide, our experts answer the most frequently asked Windows 10 questions ranging from the OS itself, to migration, to user-adoption, and everything in between.

By submitting your personal information, you agree that TechTarget and its partners may contact you regarding relevant content, products and special offers.

You also agree that your personal information may be transferred and processed in the United States, and that you have read and agree to the Terms of Use and the Privacy Policy.

If you have Windows Vista, you can insert a Windows 7 DVD and perform an in-place upgrade. If you have Windows XP, you will have to perform a clean installation, which requires a reinstallation of your applications as well.

It is possible to perform an in-place upgrade from Windows XP to Vista, so an option might be to download a trial version of Vista, perform an upgrade and then proceed to an in-place upgrade to Windows 7. However, if you choose this approach, there would likely be a lot of remnants of old operating systems left behind. If this happens, the system probably wouldn't perform as efficiently and maybe not even as reliably -- as if you had simply done a clean installation.

Your question: "It is disturbing to have a system (Windows XP) that works perfectly well become allegedly obsolete; do you believe this will be the case?"

Brien answers: Whether or not Windows XP is truly obsolete is one of the most hotly debated topics in IT at the moment. I tend to think that Windows XP is not completely outdated because most of the new hardware that is released still includes Windows XP drivers. Likewise, I haven't seen many applications that are designed solely for Windows Vista and won't run on Windows XP.

My experience is that Windows XP is much more susceptible to malware infections than Windows Vista. I constantly have friends, family and clients asking me to clean up a malware infection on machines running Windows XP. I'm not implying that Vista is bullet proof, but I don't seem to recall anyone ever asking me to clean up an infection on a machine that is running Vista.

Security issues aside, you also have to stop and consider whether or not technical support is important to you. Microsoft terminated mainstream support for Windows XP on April 14, 2009. However, extended support is supposedly available until April 8, 2014.

Microsoft has acknowledged that Windows XP is not completely obsolete by including Windows XP mode in Windows 7. Windows 7 will include a fully licensed virtual instance of Windows XP. Windows XP mode is designed so that if you install an application in a Windows XP virtual machine, that application can run through the Windows 7 desktop even if the virtual Windows XP desktop is not running.

Because of this, I think that Windows 7 is going to be a really good transitional operating system for those who are still running Windows XP. Windows 7 is fully backward compatible with both Windows XP and Vista -- which is quite a feat considering Vista wasn't completely backward compatible with XP. By adopting Windows 7, you will be able to continue using all of your legacy software, while also benefiting from the more recent improvements to the Windows operating system.

Your question: "What's my best plan of action for upgrading from Windows XP to Windows 7, and how much might it cost me?"

Brien answers: Traditionally, in past Microsoft releases of new versions of Windows, they have offered the new version at a substantially reduced rate to those customers who own the previous version as an incentive to upgrade. When Windows 7 is released, Microsoft will offer upgrade pricing to anyone who is currently using Windows XP or Windows Vista.

At this point, I haven't seen a confirmation of what the upgrade license cost will be. We will have to wait for Microsoft to release pricing information.

Unfortunately, I can't suggest a best course of action as it depends entirely on individual circumstances. When formulating a plan, consider whether or not product support is important to you and if your current hardware can handle Windows 7.

Having personally been impressed by its' Release Candidate, I plan to upgrade to Windows 7 as soon as it's released.

SearchEnterpriseDesktop.com wants to hear from YOU. Send in your questions and concerns related to Windows XP, Vista and Windows 7 and every month the editors will choose the best question to have answered by our experts. If your question is chosen, you will receive a $50 AMEX gift card. Don't be shy. Email the editors now.

Dig Deeper on Microsoft Windows 7 operating system
PRO+
Content
Find more PRO+ content and other member only offers, here.