What to look for when switching from 32-bit to 64-bit Windows
Most 32-bit applications can run on 64-bit Windows clients, but hardware drivers may cause compatibility problems. Our expert examines potential app and device issues.
I'm considering switching our systems from 32-bit Windows to 64-bit Windows, but I'm worried about application and hardware compatibility. What should I look for?
The majority of applications running in 32-bit Windows will run in 64-bit Windows. Right now, I'm writing this in the 32-bit version of Office 2007, with 32-bit editions of Firefox, the Foobar2000 music player and the Pidgin instant-messenger client running -- all without noticeable performance problems.

Download this free guide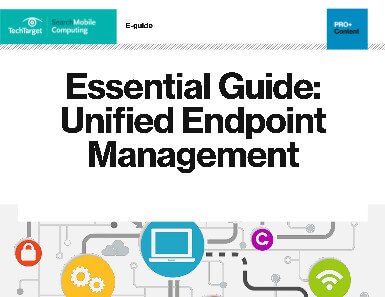 Free PDF: Your Essential Guide to Unified Endpoint Management
Download this 44-page guide to learn everything you need to know about UEM.

Microsoft has spent years making sure the gamut of 32-bit apps can run transparently in the 64-bit version of Windows -- and that work has paid off. It generally isn't the applications that pose the problems -- it's the hardware. Hardware that has no 64-bit device drivers and therefore can't be used in Win64.

Two things will cause a given piece of hardware to be unusable in 64-bit Windows:
It doesn't work with a 64-bit generic driver.
Most commodity devices -- mice, keyboards, storage devices, CD/DVD-ROMs or displays -- work with generic device drivers. However, those drivers may not enable manufacturer-specific features that are available only through the manufacturer's own drivers. For example, a keyboard with special function keys that can run macros or do other exotic things work, for the most part, with a generic driver. However, the special key only work if you have the manufacturer's driver installed.

The easiest way to test if a device has generic support is to plug it into a 64-bit Windows box and see if the box autodetects the device. If Windows can't find a matching driver for the device, odds are it doesn't have generic device support.

It doesn't have a manufacturer-supplied 64-bit driver, either.
If there's no generic driver for a device, you'll probably find one on the device manufacturer's website -- but it might only be a 32-bit driver and not the 64-bit model. Windows warns you if you attempt to install a device driver for the wrong platform, although it's usually obvious from reading the device driver's labeling if it's an x86 (32-bit) or x64 (64-bit) driver. Many devices that require manufacturer-supplied drivers -- and are more than 3 or 4 years old -- do not have 64-bit drivers. Worse still, they probably never will, since that's outside the window of time most manufacturers will continue supporting a given device.
There are a few workarounds for using 64-bit devices in 32-bit Windows, like using Windows XP Mode (which lets you access the needed hardware by using 32-bit drivers in a virtual machine). But they're workarounds -- not actual solutions. If the cost of using Windows 7 Ultimate with XP Mode outstrips simply replacing the hardware in question -- or using a virtualization as a workaround in general is a hassle -- you may be better served by cycling out the unsupported hardware and going with something that supports generic drivers or has existing 64-bit support.
ABOUT THE AUTHOR:
Serdar Yegulalp is editor of the "Windows Power Users Newsletter." Check it out for the latest advice and musings on the world of Windows network administrators.
Dig Deeper on Microsoft Windows hardware, including laptop and notebook reviews