Q
Are Windows 8 drawbacks enough to keep you from moving to Windows 8?
There are good reasons to migrate to Windows 8, but a few Windows 8 drawbacks could be deal-breakers for some who might want to wait for Windows 9.
In what situation should I not migrate to Windows 8?
As much as I like the speed, security and additional enterprise management features of Microsoft's latest operating system, I can think of several Windows 8 drawbacks that would be reasons for an organization not to upgrade:

Download this free guide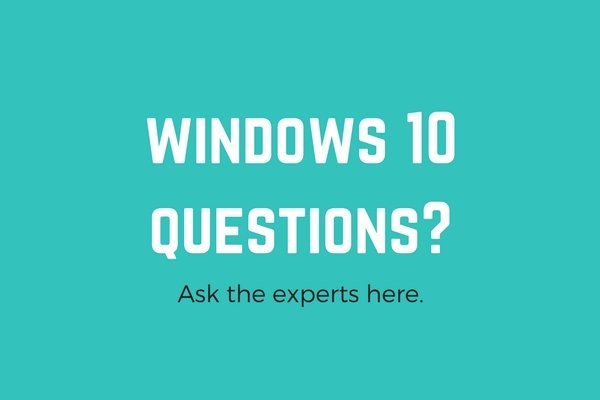 72-Page PDF: Windows 10 Frequently Asked Questions
In this comprehensive guide, our experts answer the most frequently asked Windows 10 questions ranging from the OS itself, to migration, to user-adoption, and everything in between.
By submitting your personal information, you agree that TechTarget and its partners may contact you regarding relevant content, products and special offers.
You also agree that your personal information may be transferred and processed in the United States, and that you have read and agree to the Terms of Use and the Privacy Policy.
You don't have the financial and political backing of management to ensure that the transition goes smoothly, including getting buy-in from users who may have their hackles up based on the sensationalist coverage of the OS.
You have a highly diverse application environment that consists of various enterprise systems that may not work with the latest and greatest OS version.
You simply don't have the budget. That said, staying on Windows XP may not be a defensible position once that dreaded breach occurs.
You need to look at the bigger picture:
What are your unique business needs? Manufacturing and similar networks that tend to remain static have a different set of needs than those of organizations that have a highly mobile workforce. You might just need some of the nice new features in Windows 8.1 to help advance what the business is trying to accomplish.
What's the culture -- and politics -- of your current user base? Are workers going to be happy with having to figure out a new OS? Or will the tried-and-true Windows 7 suffice for a while?
What mobile and cloud needs do you have today and might you have in the future? Windows 8 (and presumably Windows 9) will be better-suited to support those technologies than the already aging Windows 7.
You may be better off waiting for Windows 9. It depends on things such as your current timeline and support for Windows XP. You should at least have Windows 8 on your radar. Just don't hop onto the stereotype bandwagon and judge Windows 8 drawbacks without first getting to know the OS. It's quite good.
Android Oreo replaced the allow unknown sources setting with a new feature that enables users to selectively install unknown apps. Kevin Beaver ... Continue Reading
Equifax's Apache Struts vulnerability was an example of a scan not being read correctly. Kevin Beaver explains vulnerability scans and how issues can... Continue Reading
Several vulnerabilities were recently discovered in Android bootloaders via the BootStomp tool. Kevin Beaver explains how they work and what risk ... Continue Reading
Have a question for an expert?
Please add a title for your question
Get answers from a TechTarget expert on whatever's puzzling you.