Can I alter the information on the Microsoft Windows 10 Start menu?
The Microsoft Windows Start menu can easily become inundated with ads. Fortunately a few settings tweaks can end the deluge.
Regardless of what you are doing online, there are probably a zillion different ads competing for your attention. Unfortunately, ads have recently begun to encroach on the Microsoft Windows 10 Start menu.
The ads infiltrating the Microsoft Windows 10 Start menu consist of recommendations from the Windows Store, as well as feeds from various Windows apps -- such as news feeds. Although these might not be quite as obnoxious as the online ads you encounter elsewhere, you have presumably spent time customizing and rearranging your Start menu for a reason. Understandably, you probably don't want your Start menu cluttered with these distractions.
If you want to get rid of the Start menu "suggestions," just click on the Start button and go to Settings. Once in the Settings window, click on Personalization, then Start. This screen contains a setting labeled "Occasionally Show Suggestions in Start." Turn this option off to get rid of the Windows Store suggestions.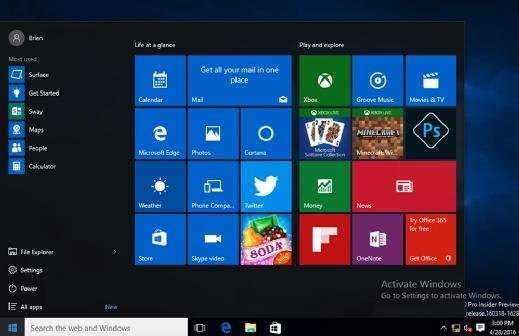 You can deal with unwanted feeds on an app-by-app basis. Open the Start menu and then right click on the live tile that is producing an unwanted feed. Choose "More," then the "Turn Live Tile Off"option from the resulting shortcut menus. This will disable feeds for the app without affecting any of your other apps.