Q
Can I change the Windows Update settings?
Windows Update can reboot machines at the worst times, but in Windows 10 you can schedule updates.
Using the default settings, Windows Update tends to be disruptive, but there are settings you can change to control updates and reboots.
Previous versions of Windows had a bad habit of forcing a reboot at the most inopportune moments. Windows 10 performs reboots in the wee hours which is better, but can still be disruptive. Consider an all-nighter being disrupted by an unwanted reboot, or coming into the office in the morning to discover something you were working on was lost to an unanticipated reboot. This is a problem for users and IT administrators alike.

Download this free guide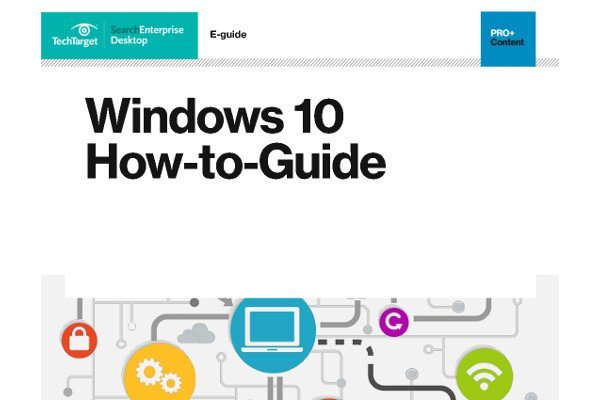 PDF: Windows 10 How-to-Guide
Simply upgrading to Windows 10 is not enough to ensure that this investment is worth your time. You need to know how to keep performance levels high and fix common problems as they arise. Download this full Windows 10 How-to-Guide now for more related content.
By submitting your personal information, you agree that TechTarget and its partners may contact you regarding relevant content, products and special offers.
You also agree that your personal information may be transferred and processed in the United States, and that you have read and agree to the Terms of Use and the Privacy Policy.
To change Windows Update settings in Windows 10, click the Start button then Settings, followed by Update and Security. When the Update and Security screen opens, select the Windows Update tab and then click on the Advanced Options link. Go to the Choose How Updates are Installed section and select the Notify to Schedule Restart option. This will force Windows to ask you to schedule a reboot rather than the operating system taking it upon itself to reboot automatically.
Some updates are downloaded automatically, and in most cases, it's a good idea to let Windows automatically download updates. But if you have a compelling reason to avoid automatic updates, you can. There's no "do not download updates" setting, but the previously mentioned Advanced Options screen has a workaround. This screen says that updates won't be downloaded over a metered connection, or one where there is a charge for bandwidth consumption. If you want to put a stop to automatic updates, you can trick Windows into thinking that you are using a metered connection, and you will still be able to manually download updates. Keep in mind that metering is configured on a per-adapter basis.
While you may want to jump on the data management and protection train, consider first how combining the two in one product will affect your systems ... Continue Reading
Hackers can gain remote access to users' desktops through RDP hijacking. As a result, IT pros must know what they can do to prevent such an attack. Continue Reading
When IT pros are seeking an alternative to Outlook, they should consider the features their users need the most and select an email client that best ... Continue Reading
Have a question for an expert?
Please add a title for your question
Get answers from a TechTarget expert on whatever's puzzling you.