Q
How can I improve Windows 10 battery life?
Windows 10 features such as Cortana and background applications can drain power on laptops, but there are some quick fixes that can improve battery life.
Some OS features can drain laptop power, but there are simply ways you can improve Windows 10 battery life.
First, make sure you have downloaded the latest update. Microsoft addressed some battery life issues in build number 14332. This build improves the battery life for Surface tablets and connected standby PCs by lowering the priority of nonessential background processes.

Download this free guide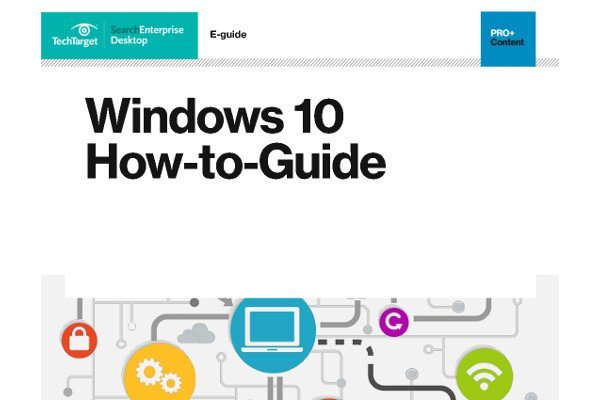 PDF: Windows 10 How-to-Guide
Simply upgrading to Windows 10 is not enough to ensure that this investment is worth your time. You need to know how to keep performance levels high and fix common problems as they arise. Download this full Windows 10 How-to-Guide now for more related content.
By submitting your personal information, you agree that TechTarget and its partners may contact you regarding relevant content, products and special offers.
You also agree that your personal information may be transferred and processed in the United States, and that you have read and agree to the Terms of Use and the Privacy Policy.
Cortana has also been blamed for Windows 10's poor battery performance. The reason for this is that Cortana actively listens for someone to say, "Hey Cortana." This active listening can be handy, but it consumes battery power. Fortunately, it is easy to turn off active listening in Cortana. Open Cortana, go to the Notebook, and click on the Settings option. The Settings screen contains a slide bar that you can use to turn "Hey Cortana" on or off.
Next, take a look at apps that run in the background. Windows 10 is designed to allow background apps to download data from the internet as a way of providing up-to-date information. For example, a weather app might automatically download the latest weather data periodically throughout the day.
This functionality can provide useful information, but it also drains the battery more quickly. You can disable this type of activity on a per-app basis. Go to Settings, click on System, then Battery Saver. Next, click the Battery Saver Settings link. This screen allows you to control the background app settings, including which apps can receive information, send notifications, or stay up to date while they run in the background.
While you may want to jump on the data management and protection train, consider first how combining the two in one product will affect your systems ... Continue Reading
Hackers can gain remote access to users' desktops through RDP hijacking. As a result, IT pros must know what they can do to prevent such an attack. Continue Reading
When IT pros are seeking an alternative to Outlook, they should consider the features their users need the most and select an email client that best ... Continue Reading
Have a question for an expert?
Please add a title for your question
Get answers from a TechTarget expert on whatever's puzzling you.