Q
How can you use Group Policy to tighten PowerShell security?
PowerShell can unlock a lot of management capabilities for IT, but it is also a potential security gap. Put Group Policy to work to fill in the hole.
Windows PowerShell is the engine that makes the operating system run. It can also serve as a back door into your organization, so locking it down is critical.

Download this free guide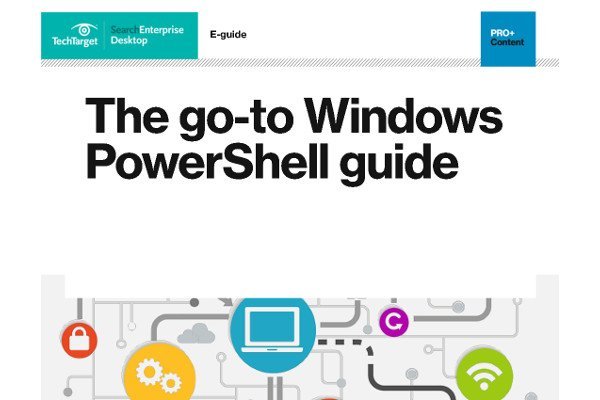 PDF: The go-to Windows PowerShell guide
Automation is the key to transforming the focus of IT departments from maintenance to innovation, and PowerShell helps achieve that shift. No matter your skill level, this PowerShell guide provides the tips and tricks you need to learn to make the most of the technology. Download the full guide now for related content.
PowerShell, an interactive command-line scripting shell, is designed to allow you to automate desktop and application management tasks. It is so well suited for Windows management because it has deep insight into the operating system. Nearly anything you can do with the graphical user interface (GUI) in a management tool, you can also do with PowerShell. In fact, there are some management tasks, such as Desired State Configuration, you can only perform in PowerShell. This is especially true for some of Microsoft's server products such as Exchange.
Because it is so in tune with Windows, PowerShell security is crucial. You must prevent any malicious exploitation. As such, Microsoft put some safeguards in place. For example, PowerShell is subject to the same permissions and restrictions as GUI management tools. If a user lacks the authority to perform an administrative action through a GUI, he will not be able to perform the action in PowerShell, either.
Use execution policies for PowerShell security
Because it is so in tune with Windows, PowerShell security is crucial. You must prevent any malicious exploitation.
Microsoft's main PowerShell security mechanisms are execution policies built into the command line itself. An execution policy's job is to maintain control over the execution of PowerShell scripts. For example, an administrator may wish to only allow scripts to execute if the scripts have been digitally signed.
From a Windows device, you can check the current execution policy setting by using the Get-ExecutionPolicy cmdlet. Similarly, you can use the Set-ExecutionPolicy cmdlet to assign an execution policy. For example, if you wanted to set the execution policy to Restricted, you would type: Set-ExecutionPolicy Restricted
Group Policy provides a better way
Although the cmdlet technique works, it is a manual process. As an alternative, you can use a Group Policy setting to configure the PowerShell execution policy. To do so:
Open the Group Policy Editor.
Navigate through the console tree by clicking Computer Configuration, then Administrative Templates, then Windows Components and finally Windows PowerShell.
Double click on the policy setting called Turn on Script Execution. The Group Policy Editor will open the Turn on Script Execution policy setting.
Choose the Enable option for this policy setting. Upon doing so, you will be given the option of assigning an execution policy. Your choices include: Allow Only Signed Scripts, Allow Local Scripts and Remote Signed Scripts, and Allow All Scripts.
While you may want to jump on the data management and protection train, consider first how combining the two in one product will affect your systems ... Continue Reading
Hackers can gain remote access to users' desktops through RDP hijacking. As a result, IT pros must know what they can do to prevent such an attack. Continue Reading
When IT pros are seeking an alternative to Outlook, they should consider the features their users need the most and select an email client that best ... Continue Reading
Have a question for an expert?
Please add a title for your question
Get answers from a TechTarget expert on whatever's puzzling you.