Q
How do I configure wireless access on Windows devices?
Users connect their Windows devices to wireless networks outside the office when they're on the go. This lets them be productive, but it might be something IT administrators want to control.
Admins can configure Windows devices so they only connect to designated wireless networks, but IT pros must consider how workers use devices before they impose such restrictions.

Download this free guide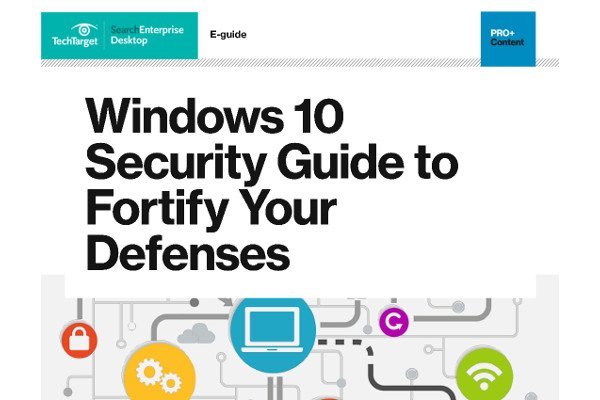 PDF: Windows 10 Security Guide to Fortify Your Defenses
Windows 10 didn't reinvent the security wheel, but they did put a new spin on it. This Windows 10 Security Guide covers the basics, key features, critical changes, and everything else you will need to know to get started. Download the full guide for more related content.
Today, it is very common for users to work from a variety of locations, and locking down the ability to connect to wireless access points can prevent users from working outside the office. Still, there are situations where IT might find it is appropriate to restrict access to specific wireless networks.
IT administrators can configure wireless access at the Group Policy level. Open the Group Policy Object Editor, and navigate through the console tree to Computer Configuration> Policies> Windows Settings> Security Settings> Wireless Network (IEEE 802.11) Policies. To create a wireless policy, right click on the Wireless Network (IEEE 802.11) Policies container and choose the option to create a new wireless network policy. This process is version specific, so the option name will vary from one version of Windows to another.
Creating a policy is a simple process. You will need to enter a name for the policy, and an optional description. After doing so, click the Add button and then enter the SSID for a wireless network. You can choose to allow or deny access to a network.
Windows 10 contains another Group Policy setting that is worth examining. This setting is located at Computer Configuration> Windows Settings> Administrative Templates> Network> WLAN Service> WLAN Settings. The name of the setting is Allow Windows to Automatically Connect to Suggested Open Hotspots, to Networks Shared by Contacts, and to Hotspots Offering Paid Services. This setting is not configured by default, but you can use it to prevent users from connecting to open hotspots.
While you may want to jump on the data management and protection train, consider first how combining the two in one product will affect your systems ... Continue Reading
Hackers can gain remote access to users' desktops through RDP hijacking. As a result, IT pros must know what they can do to prevent such an attack. Continue Reading
When IT pros are seeking an alternative to Outlook, they should consider the features their users need the most and select an email client that best ... Continue Reading
Have a question for an expert?
Please add a title for your question
Get answers from a TechTarget expert on whatever's puzzling you.