Q
How do I get rid of browser malware?
Browser malware can make it impossible to access websites you might need for work. Luckily, there's a simple way IT and end users can get rid of pesky scam pages.
One of the ongoing problems with browsers is malware. Sometimes messages pop up and indicate your browser has been compromised. These messages often say you should contact technical support. In every situation that I know of, these messages are a scam.

Download this free guide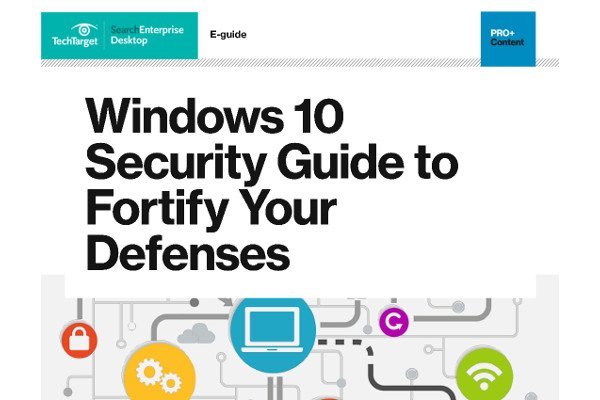 PDF: Windows 10 Security Guide to Fortify Your Defenses
Windows 10 didn't reinvent the security wheel, but they did put a new spin on it. This Windows 10 Security Guide covers the basics, key features, critical changes, and everything else you will need to know to get started. Download the full guide for more related content.
There are countless variations to this type of browser malware, but usually the browser displays a warning message, sometimes accompanied by constant beeping. This message directs the user to contact a technical support phone number to have the problem removed.
These messages are the result of accidentally visiting a malicious website. In the case of Microsoft's Edge browser, the message won't go away on its own, and it prevents you from closing the window. You can use Task Manager to close the browser, but the message will reappear the next time you open it.
I have yet to see an antimalware utility get rid of one of these fake tech support scam pages, however I have a technique that has worked for me in the past:
When the tech support browser malware message appears, use Task Manager to close Edge. Once it is closed, open the Control Panel and click on Network and Internet, then Network and Sharing Center. Now click on Change adapter settings. The resulting screen will display your network adapter. Right-click the adapter and choose the Disable option from the shortcut menu.
When you receive confirmation that the connection is disabled, open your browser. You should now be able to close the tab that contains the bogus tech support message. After doing so, it's a good idea to clear the browser's cache. Close the browser, then right-click on your Network Connection and choose the Enable option from the shortcut menu. You should now be able to open the browser, and it should take you to your normal homepage.
When healthcare providers need to retrieve medical records from an EHR, keeping in mind where the data is stored will affect how quickly and ... Continue Reading
As business requirements evolve, not every DR tool can keep up. In the age of agile IT, there are drawbacks to consider with a cloud-based disaster ... Continue Reading
Expert Brien Posey explains the storage requirements healthcare organizations should insist on before choosing a vendor and system for their medical ... Continue Reading
Have a question for an expert?
Please add a title for your question
Get answers from a TechTarget expert on whatever's puzzling you.