Q
How do I troubleshoot Windows 10 performance problems?
Making room on your SSD, checking running processes in Task Manager and using Performance Monitor are all ways you can improve Windows 10 performance.
If you experience Windows 10 performance problems, the issue is most likely related to a hardware or device driver issue, or to a process running on the system.

Download this free guide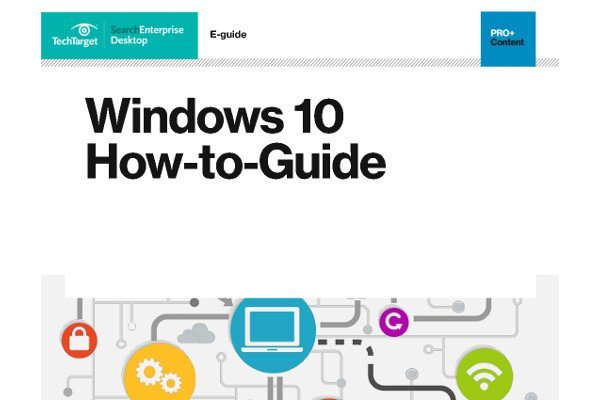 PDF: Windows 10 How-to-Guide
Simply upgrading to Windows 10 is not enough to ensure that this investment is worth your time. You need to know how to keep performance levels high and fix common problems as they arise. Download this full Windows 10 How-to-Guide now for more related content.
By submitting your personal information, you agree that TechTarget and its partners may contact you regarding relevant content, products and special offers.
You also agree that your personal information may be transferred and processed in the United States, and that you have read and agree to the Terms of Use and the Privacy Policy.
If your Windows 10 machine has a solid-state drive (SSD), begin troubleshooting by checking the disk's available capacity. As SSDs fill up, their performance declines. Simply freeing up some space may help restore performance, although the results are not always immediate.
You can also use the Task Manager to review the list of processes running on the machine. Look for processes that consume a lot of memory or CPU. If a process consumes excessive hardware resources, other processes may be deprived of the resources they need to run efficiently.
Next, take a look at the Task Manager's Startup tab. This tab lists all the items that are set to load at system startup. For each one, Windows 10 will tell you whether or not the item is enabled and how the item affects startup. Items with a high startup impact take longer to load than items with a low impact. But the startup impact doesn't gauge how the item affects ongoing hardware resource consumption. Removing unnecessary startup items frees hardware resources for use by other processes, which improves system performance.
If you have tried all of these techniques and still encounter Windows 10 performance problems, use the Windows Performance Monitor to diagnose the cause of the problem. The Performance Monitor can help you spot a hardware bottleneck. You can then work to determine if the hardware is inadequate, or if it is perhaps configured incorrectly.
While you may want to jump on the data management and protection train, consider first how combining the two in one product will affect your systems ... Continue Reading
Hackers can gain remote access to users' desktops through RDP hijacking. As a result, IT pros must know what they can do to prevent such an attack. Continue Reading
When IT pros are seeking an alternative to Outlook, they should consider the features their users need the most and select an email client that best ... Continue Reading
Have a question for an expert?
Please add a title for your question
Get answers from a TechTarget expert on whatever's puzzling you.