Q
Is Windows 10 really the last version of Windows?
Microsoft has said that Windows 10 is the last version of Windows, and that's sort of true. Rather than releasing Windows 11 in years to come, the company will deploy perpetual updates to Windows 10.
Windows 10 is slated to be the last major Windows desktop release, but that does not mean Microsoft is abandoning the Windows operating system. Microsoft is just taking a different approach than it has in the past.

Download this free guide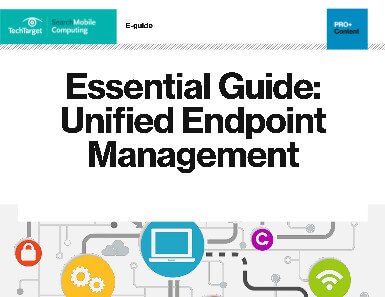 Free PDF: Your Essential Guide to Unified Endpoint Management
Download this 44-page guide to learn everything you need to know about UEM.
Microsoft used to deliver a new version of Windows every few years. Customers had to pay a licensing fee to get the upgrade, and then they had to work through a sometimes painful migration process. The other disadvantage to this upgrade model was that customers had to wait for long periods of time to get updated features.
Microsoft's new approach to OS deployments involves perpetual updates to the Windows 10 operating system that regularly add new functionality to Windows 10. It is probably unrealistic to think that Windows 10 will really be the final Microsoft Windows operating system, but it will likely be the last one released for quite some time.
Perpetual update wisdom
Microsoft's approach is not entirely unprecedented. Google takes a similar tack: It uses an automatic update process that ensures that Chromebooks always run the newest version of the Chrome operating system.
Microsoft categorizes Windows 10 updates in a way that gives administrators a little bit more control. Security updates are treated differently than feature updates, so an administrator might apply a security update relatively quickly, but he can opt to hold off on certain feature updates until he can test them thoroughly.
Presumably, it is possible to avoid installing feature updates altogether if the new functionality is not something that an organization needs.
When healthcare providers need to retrieve medical records from an EHR, keeping in mind where the data is stored will affect how quickly and ... Continue Reading
As business requirements evolve, not every DR tool can keep up. In the age of agile IT, there are drawbacks to consider with a cloud-based disaster ... Continue Reading
Expert Brien Posey explains the storage requirements healthcare organizations should insist on before choosing a vendor and system for their medical ... Continue Reading
Have a question for an expert?
Please add a title for your question
Get answers from a TechTarget expert on whatever's puzzling you.