Q
Problem solve
Get help with specific problems with your technologies, process and projects.
Running multiple versions of Microsoft Office on one machine
Our Ask the Experts feature returns, starting with an answer about whether it's a good idea to run multiple versions of Office on one machine.
Can I have Microsoft Office 2003, 2007 and 2010 installed on my computer at the same time?
The short answer is yes, but there are some complications and shortcomings to doing so.
The first thing to keep in mind is that if you want to run multiple versions of Microsoft Office on the same PC, you need to install them in ascending chronological order of release. To use the above example, if you wanted to run Office 2003, 2007 and 2010 all on the same instance of Windows, you'd need to install Office 2003 first, then Office 2007 and finally Office 2010.

Download this free guide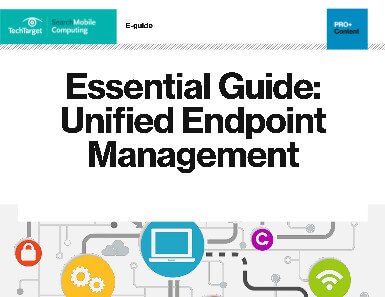 Free PDF: Your Essential Guide to Unified Endpoint Management
Download this 44-page guide to learn everything you need to know about UEM.
More on Microsoft Office
Second, you can have only one instance of Microsoft Outlook present on a given system at a time. With the above example, if you wanted to run a version of Outlook, you'd have to pick one -- 2003, 2007 or 2010 -- and then ensure that no other version of Outlook was being installed. I suspect that you can get the best results by running the most recent version of Outlook, given the changes that Microsoft has made to the software between versions.
Finally, you cannot mix 32- and 64-bit versions of Office on the same system, although Office 2010 is the only edition that comes with 64-bit versions of any application (namely, Excel, which is the one most commonly used in its 64-bit incarnation). If you plan to use the 64-bit version of Office at all, you cannot have any 32-bit edition of Office, current or previous, installed on the same system.
One way to run multiple versions of Office on the same computer is to use virtual machines (VMs). A VM product such as VirtualBox or VMware Player ought to do the job. (They are free for personal use.) A user can set up multiple side-by-side instances of Windows, install the needed versions of Office in each instance and then use them as needed. Note that this solution requires that you have appropriate licensing for each instance of Windows -- and, of course, Office.
Do you have questions for our experts? Email editor@searchenterprisedesktop.com.
Dig Deeper on Microsoft Office Suite
This week, our expert answers the question of how to get DVD data off a disc, even if the user's PC doesn't have an optical drive. Continue Reading
This week, our expert answers a question on how to connect a phone or tablet to a USB drive with a micro-USB connector. Continue Reading
Open source and free suites such as LibreOffice and OpenOffice could save organizations money, but not effort in comparison with Microsoft Office. Continue Reading
Have a question for an expert?
Please add a title for your question
Get answers from a TechTarget expert on whatever's puzzling you.