Denys Rudyi - Fotolia
Q
Manage
Learn to apply best practices and optimize your operations.
Why does the active window sometimes lose focus?
There are several things that could cause the active window to lose focus in Windows 10, but check device drivers first.
In Windows speak, the window you're actively using is in focus. Sometimes in Windows 10, the active window loses focus. When this occurs, the active window is pushed to the background, and some other window becomes active. You might suddenly find yourself typing data into a different application.

Download this free guide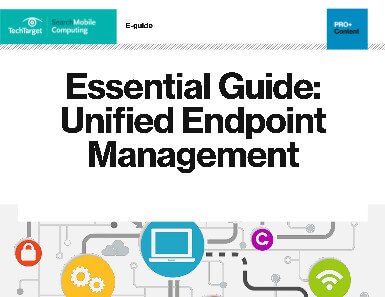 Free PDF: Your Essential Guide to Unified Endpoint Management
Download this 44-page guide to learn everything you need to know about UEM.
Not every Windows 10 deployment experiences the problem of active windows losing focus, although the problem does seem to be somewhat common. Unfortunately, there is no universal fix for this problem. Fixing Windows focus issues seems to require trial and error.
If you are having trouble with active windows losing focus, review the device drivers that are installed on your system. Some early third-party device drivers for Windows 10 were allegedly responsible for loss of focus. There are a number of discussion board posts where Microsoft customers cited third-party wireless network drivers and video drivers as the cause of focus issues.
Once you verify that all your device drivers are designed for Windows 10 -- and make sure the latest versions of those device drivers are installed -- check the Windows Notification Center. New notifications are not problematic by themselves, but some people say that notifications can cause specific applications to lose focus under certain circumstances.
Another thing you can do is review the applications that run on your system. You should disable any unnecessary startup applications. You should also compile an inventory of the remaining applications, then check to make sure those applications are all up to date. Some applications that were designed for use with earlier versions of Windows require a patch to run correctly on Windows 10.
Dig Deeper on Microsoft Windows 10 operating system
While you may want to jump on the data management and protection train, consider first how combining the two in one product will affect your systems ... Continue Reading
Hackers can gain remote access to users' desktops through RDP hijacking. As a result, IT pros must know what they can do to prevent such an attack. Continue Reading
When IT pros are seeking an alternative to Outlook, they should consider the features their users need the most and select an email client that best ... Continue Reading
Have a question for an expert?
Please add a title for your question
Get answers from a TechTarget expert on whatever's puzzling you.