Fotolia
Q
Manage
Learn to apply best practices and optimize your operations.
Why is there a Windows 10 Control Panel and a Settings window?
Windows 10's multiple settings menus are a vestige of Windows 8, but users can access almost all the settings configurations they may need from the Settings windows.
Windows 10 has both a Control Panel and a Settings screen. That might seem redundant, but they serve slightly different purposes.
Microsoft wanted to create an operating system that would run on tablets and PCs with Windows 8, but the company expected tablet users to work almost entirely from the Start screen, whereas PC users were expected to spend much of their time working in Desktop mode. As a result, each mode ended up with its own way that users could access configuration settings. The Control Panel exposed the same configuration settings that were available in Windows 7, whereas the Settings screen displayed a subset of those settings (plus a few extras) and was designed to be used on tablets and other touch-enabled devices.
The Windows 8 interface has sometimes been referred to as "schizophrenic," so one of Microsoft's major design goals in Windows 10 was a cohesive interface that worked equally well on PCs and mobile devices. Initially it seemed like Microsoft would abandon either the Control Panel or the Settings screen in favor of a single location where users could access all of the configuration settings. Ultimately however, Microsoft continued using both a Control Panel and a Settings window.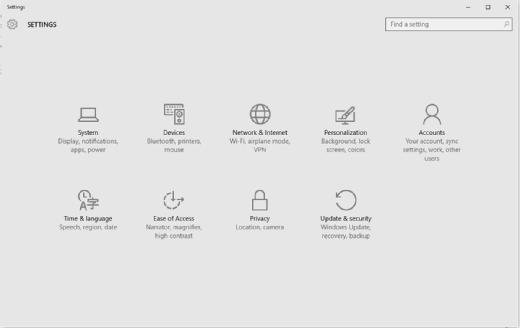 The Windows 10 Settings window is designed to be touch-friendly and it includes the vast majority of the configuration settings that are available in the operating system. The Control Panel still exists in Windows 10, but has been somewhat slimmed-down. It's there primarily for backward compatibility purposes.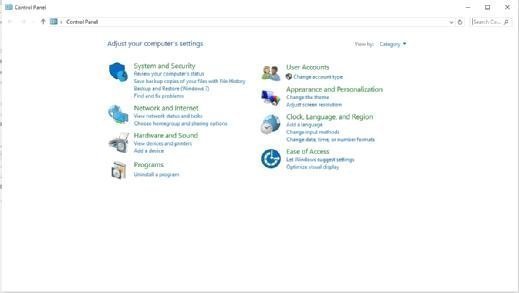 Although there are a few tasks users can perform in the Windows 10 Control Panel and not in the Settings window, most of the commonly used configuration settings are in the Settings window.
Like composable infrastructure, next-gen hyper-convergence promises to ease procurement and management by, among other things, enabling users to add ... Continue Reading
The reasons for going hyper-converged vary. Often, however, organizations deploy HCI technology to effectively address one or more of the five issues... Continue Reading
Adhering to service-level agreements, keeping up with performance demands and planning for future workloads are just a few of the goals you should ... Continue Reading
Have a question for an expert?
Please add a title for your question
Get answers from a TechTarget expert on whatever's puzzling you.