Share this item with your network:
The key to end-user computing

Fotolia
Windows 10 VDI, third-party tools help boost the OS
Not everything IT needs is necessarily built into Windows 10. IT pros share the technologies and third-party tools they use to make their deployments run smoothly.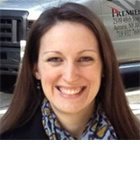 By
Regardless of deployment approach, IT professionals agree that supplementing Windows 10 with other technology and tools can really help.
Compatibility testing tools can automatically analyze applications and help assuage concerns over Microsoft's frequent OS updates, for example. Die Mobiliar, a large insurance company in Switzerland, has looked into several options, including Citrix's AppDNA, system engineer Sacha Thomet said.
The company also found that using Windows 10 VDI on virtual desktops helped address the problem of updates disrupting users during working hours.
"The update cycle is difficult to handle with physical devices, but with virtual it's easier," Thomet said. "You can do updates during the night, whereas a physical device would be closed or off and not on the network at night."
Virtualization also helps organizations ensure that Windows 10 users can access incompatible legacy apps. Many Windows 10 shops are taking advantage of the built-in User Environment Virtualization and App-V capabilities, for instance, said James Rankin, end-user computing solutions architect at Howell Technology Group, an IT consultancy in the U.K. Other options for application virtualization include Citrix XenApp and VMware ThinApp. User environment management tools, such as those from RES Software and AppSense (now both owned by Ivanti), can also ease migrations.
Prove your knowledge of Windows 10 performance challenges
When it comes to Windows 10 performance issues, there is a lot to cover. Use this quiz to refresh your knowledge on the top problems and how to solve them.
The University of Massachusetts, Lowell also deployed Windows 10 to its virtual desktops for employees and students, but initially they didn't perform well. Windows 10 is built to take advantage of GPU, but the university didn't have GPU acceleration technology for its Windows 10 VDI, so the desktops reverted to using a lot of CPU power, said Steve Athanas, director of platforms and systems engineering. In response, the school added Nvidia graphics cards to boost the overall desktop performance.
At a Boston law firm, which has strict security and compliance requirements, third-party antimalware software was a necessary add-on. The company deployed software from Cylance, which uses machine learning to identify what kinds of tasks apps should be performing and spot any unusual activity. It also offloads the processing to a server, so it doesn't take up local resources and slow down PCs.
"Our number of infected machines has gone way down since we deployed this," said the CIO, who spoke on condition of anonymity.
Read part one of this story about Windows 10 deployment experiences here.