News
Stay informed about the latest enterprise technology news and product updates.
A quiet, out-of-band MS Security Update: More Fraudulent Certificates
Remember the recent hoopla this summer about fraudulent master-level (intermediate authority) digital certificates showing up in the wild? Well, Microsoft quietly released another out-of-band security update last Friday (11/11/2011) under the heading of KB2641690, with an accompanying Security Advisory. Apparently, Microsoft has also revoked its trust in the Digicert Malaysia Certificate Authority (doing business as DigiCert Sdn. Bhd.) for violation of the Microsoft Root Program requirements (see this Softpedia report for more information: "Microsoft Revokes Trust in Digitcert Malaysia Certificate Authority").

Download this free guide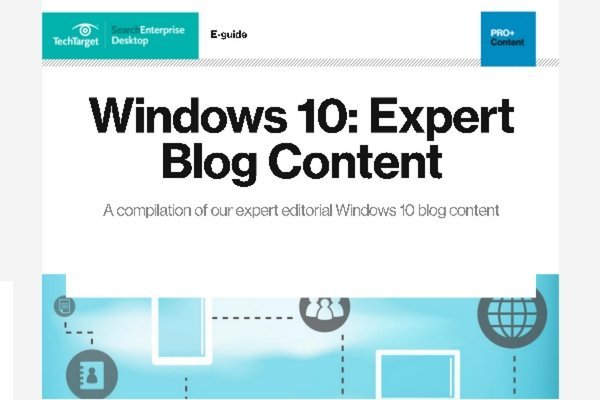 Download: Our 23-Page Editorial Collection of Windows 10 Blog Content
Inside this exclusive download offer, you'll find a compilation of all of our top followed Windows 10 blog content written by our expert editors, who combined have over 30 years of experience in the IT industry. We've compiled a variety of these expert blogs for you - offering best practices and breakdowns designed to help IT professionals tackle the top Windows 10 tips, tricks, concerns and more.
The Softpedia story nicely explains why Microsoft took this action, and issued an emergency security update to match:
"Microsoft was notified by Entrust, Inc, a certificate authority in the Microsoft Root program, that a Malaysian subordinate CA, DigiCert Sdn. Bhd issued 22 certificates with weak 512 bit keys," revealed Jerry Bryant, Group manager, Response Communications, Trustworthy Computing.

"Additionally, this subordinate CA has issued certificates without the appropriate usage extensions or revocation information."

Microsoft stressed that unlike the DigiNotar scenario from a few months back, this time around attackers did not get the chance to exploit the weak and deficient secure sockets layer certificates issued by Digicert Malaysia.
This is best understood as a pre-emptive measure designed to forestall possible security compromises or potential attack vectors BEFORE they occur. Nevertheless, it also dictates that this security update be fast-tracked into production for the selfsame reasons. Another one for your hurry-up schedule!