News
Stay informed about the latest enterprise technology news and product updates.
Back to the Future with Windows 7 Deployment
OK, take note: the posting date for this blog is 9/25/2009. Now, take a look at this picture:
As I was poking around on TechNet looking for refreshed content related to Windows 7 (whose GA date is now less than a month in the offing) I stumbled across this Windows 7: Deployment item. I don't want to intimate that Microsoft is misrepresenting anything here, nor can I imagine they've mastered time travel among their many patented and proprietary technologies. Instead, I have to speculate that somebody, somewhere goofed somehow and the wrong date field got supplied for this material (and all I can really say for sure is that it's here on the TechNet site as I'm looking at it on September 25th).

Download this free guide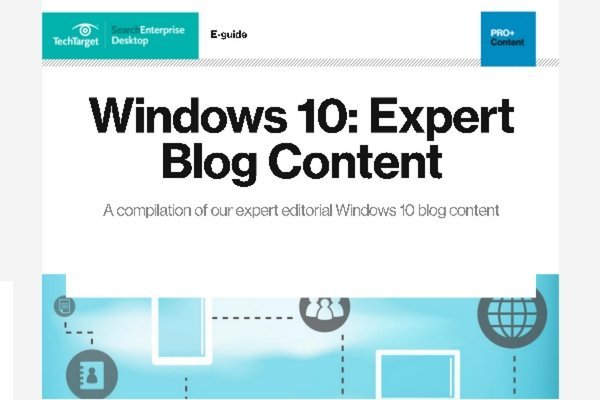 Download: Our 23-Page Editorial Collection of Windows 10 Blog Content
Inside this exclusive download offer, you'll find a compilation of all of our top followed Windows 10 blog content written by our expert editors, who combined have over 30 years of experience in the IT industry. We've compiled a variety of these expert blogs for you - offering best practices and breakdowns designed to help IT professionals tackle the top Windows 10 tips, tricks, concerns and more.
By submitting your personal information, you agree that TechTarget and its partners may contact you regarding relevant content, products and special offers.
You also agree that your personal information may be transferred and processed in the United States, and that you have read and agree to the Terms of Use and the Privacy Policy.
Enough with the humor, already. What you'll find in this Library element is a roadmap to all kinds of Windows 7 deployment tools and information. Major headings include Application Compatibility, Upgrade and Migration, and Desktop Deployment, with minor headings for the User State Migration Tool 4.0 and the latest version of the Windows Automated Installation Kit (WAIK for Windows 7).
Despite the gaffe on the date, there are some good pointers in here. You'll probably want to have your laugh, then dig into the various materials linked here. Laugh first, enjoy next!
[Added later on 9/25/09]My latest TechNet Flash just popped into my inbox, and sure enough, Windows 7 is at the top of its coverage. Check out this snippet from that newsletter (it will eventually show up as Volume 11, Issue 21 on the TechNet Flash page, but it's not there yet: they seem to hang two newsletters behind online).
To forestall the inevitable frustration at a picture of a link that isn't really a link at all, click 10 Things to jump to that URL, or MDOP to jump to that one instead. Cheers!