News
Stay informed about the latest enterprise technology news and product updates.
Don't forget the ISO Repair Route for Windows 7
As you work with and around Windows 7 systems, you will occasionally need access to a bootable Windows 7 image from which to conduct system repairs. If you don't have a set of 32- and 64-bit boot disks handy, nor original optical Windows 7 media, you can always go back to ISO images for Windows 7 to construct bootable images. These days, I like to use the Windows 7 USB/DVD download tool, available from the Microsoft Store online (and lots of other locations), to build bootable USB flash drives from which to launch Windows 7 reinstalls or repair operations.

Download this free guide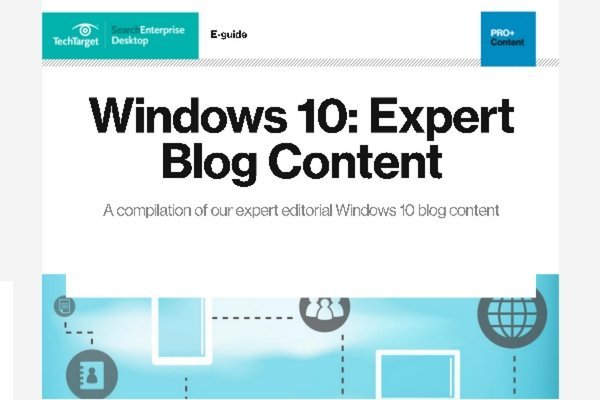 Download: Our 23-Page Editorial Collection of Windows 10 Blog Content
Inside this exclusive download offer, you'll find a compilation of all of our top followed Windows 10 blog content written by our expert editors, who combined have over 30 years of experience in the IT industry. We've compiled a variety of these expert blogs for you - offering best practices and breakdowns designed to help IT professionals tackle the top Windows 10 tips, tricks, concerns and more.
But with this tool in hand, where to go to get the ISO images for Windows 7 to build the bootable UFD? If you have an MSDN membership you can download from there, or if you've bought Windows 7 online from Microsoft, you've downloaded and stored a Windows 7 ISO image somewhere locally already. If neither of these options is available to you, check out this MyDigitalLife how-to guide from November 2009 "Windows 7 ISO x86 and x64 Official Direct Download Links (Ultimate, Professional, and Home Premium)." (A word of warning: only the Digital River download links posted there currently work. The Amazon links are all DOA. )
OTOH, here's a set of links for the Windows 7 SP1 ISOs from Windows 7 Hacker "Download Retail Windows 7 ISO from Official Website," dated August 8, 2011 (and again, only the Digital River links appear to be working).
When you have the ISO file downloaded, you can use the Windows 7 USB/DVD download tool to construct a bootable UFD or DVD for Windows repair or reinstall purposes. Enjoy!