Manage
Learn to apply best practices and optimize your operations.
Fall Creators Update Gets Simultaneous ADK
OK, everybody knows that the Fall Creators Update for Windows 10, aka Build 1709, goes live on 10/17. But on Friday, October 13, MS posted info about what else is available that day. This comes from the TechNet Windows for IT Pros blog, in a post entitled "Windows 10, version 1709 coming soon." Key points for businesses and organizations mention availability via numerous online venues. These include the Volume Licensing Service Center, Windows Update for Business, Windows Server Update Services, and Visual Studio Subscriptions. Also, the Fall Creators Update gets simultaneous ADK (Windows Assessment and Deployment Kit) access. To the best of my knowledge that's the first time MS has made the ADK available in tandem with a new OS release.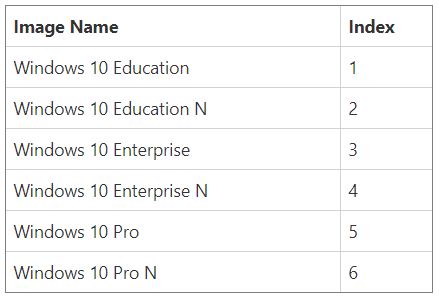 The 1709 ISO file to be released at the VSLC and through Visual Studio Subscriptions will include all major commercial Win10 versions. Enterprise and Education versions will be available sepearately.
When Fall Creators Update Gets Simultaneous ADK, What Does That Mean?
Windows 10 has been on a rapid update cadence since it made its debut in July 2015. It has delivered at least two major upgrades yearly since then. The life of a Windows 10 release is usually around 18 months. Indeed, the original build (1507) no longer gets updates as of November, 2017. That means organizations should access the ADK sooner rather than later, given a short life for any specific Windows 10 build. Even for companies on Current Branch for Business, pilot and testing efforts on Current Branch (1709 after October 17) must move quickly. That's what makes this quiet announcement important for Microsoft. It's also a form of "fair notice" to business and organizations to upgrade more quickly. Rather than the 2-3 year time lag typical for previous business migrations, they should track the 6-month gap between CBB and CB versions.
This represents a faster cadence for business adoption activities. Because these encompass pilot testing, software and hardware compatibility checks, deployment planning and staging, lots of work is involved. Hopefully, access to automated assessments for hardware and software compatibility will help. Ditto for automated deployment tools and capabilities. The ADK represents substantial time- and labor-savings for companies that dig in and put its tools to work. Presumably, faster access helps businesses squeeze a long-term process into a shorter overall timeframe. We'll see…