News
Stay informed about the latest enterprise technology news and product updates.
First Windows 8 Release Date Rumor Surfaces: January 7, 2013
I just learned something new today: long-vaunted Malaysian Windows rumor/technology site ARS Technica has an equally serious rival in the Russian Federation. It's named WZOR and it's apparently a fountain of reasonably reliable rumors about many things Microsoft, including upcoming release dates for major software platforms and components. I tried to access the site at www.wzor.net, but even with the help of my Russian-speaking wife Dina I was unable to master the trick to get past the password-protected login, so I'm having to rely on second hand reports (including this one from Paul Palianth at GeekSmack.net and this one from Indian site TechTree.com).

Download this free guide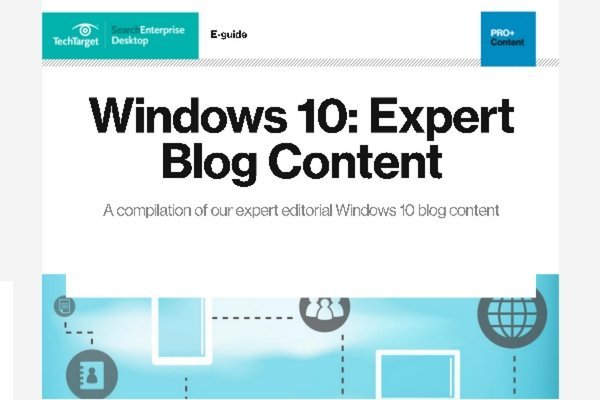 Download: Our 23-Page Editorial Collection of Windows 10 Blog Content
Inside this exclusive download offer, you'll find a compilation of all of our top followed Windows 10 blog content written by our expert editors, who combined have over 30 years of experience in the IT industry. We've compiled a variety of these expert blogs for you - offering best practices and breakdowns designed to help IT professionals tackle the top Windows 10 tips, tricks, concerns and more.
Both stories translate and run with some interesting details from the original WZOR source (and largely agree, which indicates to me that at least their interpretations of the rumors largely overlap):
SP2 for Windows 7/Server 2008 R2 is expected to hit sometime in mid-2012
M3 development for Windows 8 is expected to kick off in March 2011
After M3 gets underway, MS will start on the first Windows 8 beta, and is expected to release two public beta milestone builds on its way to completion
Following public beta 2, the release candidate (RC) will be developed and released
Approximately 90 days after RC release, Windows 8 will be released to manufacturing (RTM)
After RTM, the next step is general availability (GA), which WZOR claims is scheduled for 1/7/2013
Does this really mean anything? While WZOR has a good track record for releasing solid information, MS has often changed its plans and schedules en route to major OS releases. Consider this a snapshot of current thinking and a good indicator of approximately when Windows 8 will ship, and you won't be too far off the mark. But I don't think you should drop into your nearest betting shop and plunk down your life savings on January 7. The touts will be more than happy to take your money, and your chances of realizing the payout are pretty darn slim. In fact, it's probably a better bet to "invest" in lottery tickets instead! 😉