News
Stay informed about the latest enterprise technology news and product updates.
For Win8 Classic Shell Beats Start8, Hands-Down!
Earlier this week, I blogged about how Samsung is restoring a Start menu capability to its Windows 8 PCs. I also mentioned (and implicitly recommended) the Start8 startup replacement that returns the traditional Start button to the Win8 desktop and gives users the option to boot straight into the desktop if they so choose. Now that I've worked with Start8 for a while, I've decided I don't like it very much. A quick set of visuals will explain why:
Good: Return of the Start Button

And there it is, back again: the old familiar start button as seen in earlier Windows versions. But when you click that button, here's what you'll see:
Bad: Back to the Windows 8 (Metro) Start Screen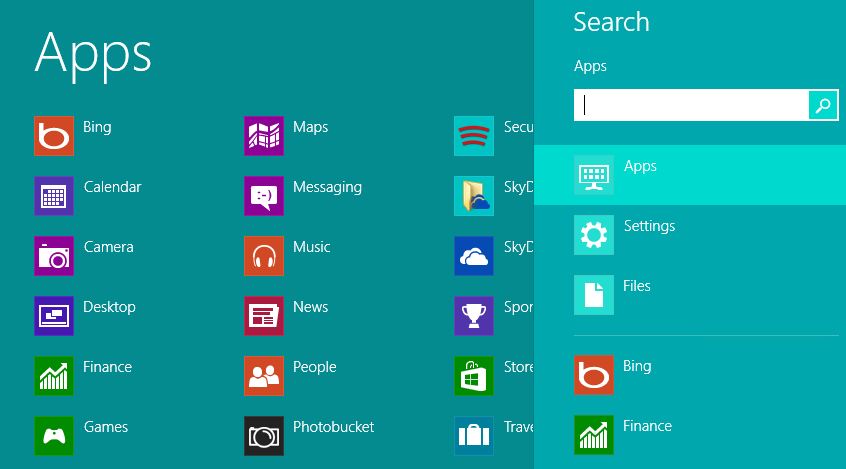 When I click a Start button, I want to see the old familiar Start menu, not the Windows 8 Start screen which, despite its many visual charms, provides no easy and reliable way for me to launch programs (or Windows utilities) whose names don't pop up readily when using obvious Search items.
Introducing Classic Shell
As I was reading the hilarious recitations of the encounter between Obi-Vaughn (Steven J Vaughn-Nichols) and Darth Perlow (Jason Perlow), both of whom debated Windows 8 versus Linux on desktops recently, I came across a reference to a SourceForge project named Classic Shell that Perlow off-handedly recommends. Here's what it looks like from an icon perspective on the desktop:

Indisputably, the Start Icon looks different from its traditional namesake, what with a clamshell-shaped outline instead of simple circle. But what I like about this tool is that it lets you choose a traditional (pre-Windows XP), an XP, or a Vista-7 Start menu look and feel, and then proceeds to deliver what it promises. I chose the Windows Vista-7 variation and am very happy with what resulted, not just in terms or look and feel but also in terms of behavior. I'll illustrate by showing its Program menu capabilities: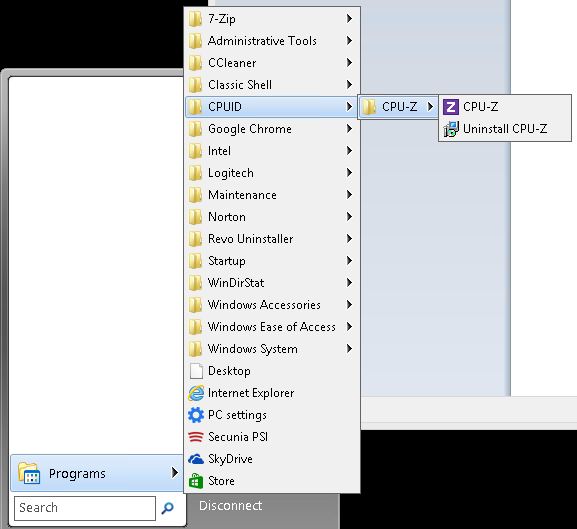 It's not just what I can use to navigate through the hierarchy of installed items and programs that makes me recommend this program. It's also the return of the Search box, and more-or-less expected access to typical Start menu items from previous Windows versions.
I'm neither afraid to access nor ignorant of the ways and wiles of Windows 8 "native navigation." I've read rants from others like Peter Bright of Ars Technica, who assert that Start menu replacements are crutches and will retard learning and getting comfortable with Windows 8, and agree to a certain extent that users shouldn't simply ignore the new-fangled features of Windows 8 altogether. But when I'm working on the desktop — which I do 90+ percent of the time — I don't want to keep having to jump into the tiled modern/Metro interface just to launch new programs or move from one program to another. That's what makes Classic Shell valuable to me, and will help me be more productive with Windows 8. If you try it, you may feel the same way, too.