News
Stay informed about the latest enterprise technology news and product updates.
Ginormous Patch Tuesday in the Offing for 4/12/2011
Next Tuesday's 17 security bulletins will address 64 known vulnerabilities across all current Windows versions plus MS Office, Internet Explorer, Visual Studio, the .NET Framework, and GDI+ (current version of the graphics device interface code for C/C++ that handles basic 2-D graphics on-screen). Nine of those 17 bulletins are rated as "critical," which is Microsoft's most dire security label for updates.

Download this free guide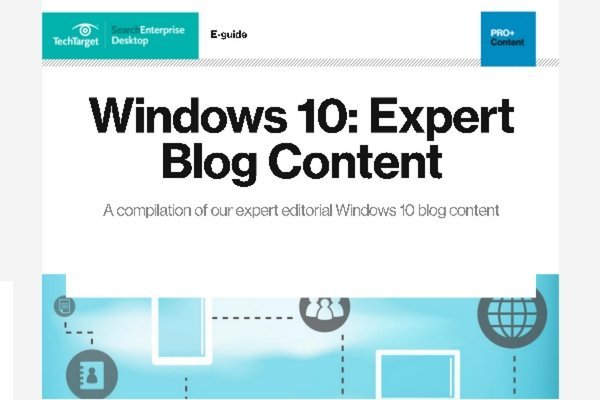 Download: Our 23-Page Editorial Collection of Windows 10 Blog Content
Inside this exclusive download offer, you'll find a compilation of all of our top followed Windows 10 blog content written by our expert editors, who combined have over 30 years of experience in the IT industry. We've compiled a variety of these expert blogs for you - offering best practices and breakdowns designed to help IT professionals tackle the top Windows 10 tips, tricks, concerns and more.
Check out this partial screencap from the Microsoft Security Bulletin Advance Notification for April 2011, just released yesterday (4/7/2011).
As is usual for advance notifications, the details are not yet exactly clear, nor will they be clarified until Patch Tuesday arrives and the actual April 12 Security Bulletin is released. It seems pretty clear that IT admins should prepare some lab time, so they can start assessing the impact of rollouts on their production environments. With nine critical updates in this mix, it's a sure bet that some or all of those items will be on their "must-handle" lists at around 11 AM PDT Tuesday, when MS traditionally releases its bulletin and pushes the updates into the Windows Update environment.