News
Stay informed about the latest enterprise technology news and product updates.
Guided Tour: Windows 7 Upgrade Advisor
The beta version of the Windows 7 Upgrade Advisor is ready for download. You can check it for yourself if you like, but here's a guided tour through a (slam-dunk) installation and scan. I picked a system already loaded for bear to try this tool on, knowing it would pass the scan, just to show the outline of the program's installation and use. Here goes.
1. After downloading the program, run Windows7UpgradeAdvisor.msi
2. Click Next, then click the checkbox to accept the EULA

3. Supply an installation target folder, or stick with the default (that's what I did).

4. Wait while the program installs itself on your system.

5. When installation completes, you can close Microsoft Installer.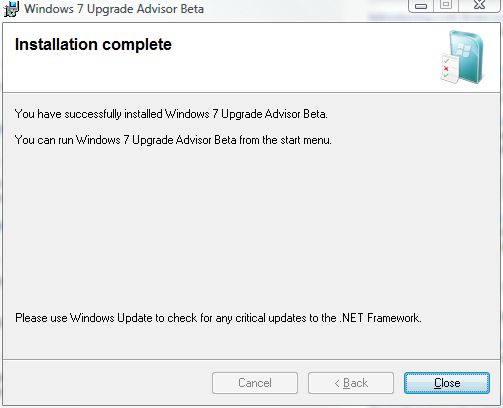 6. Next, navigate to Start, All Programs, where you'll find an entry for Windows 7 Upgrade Advisor Beta. Fire that puppy off!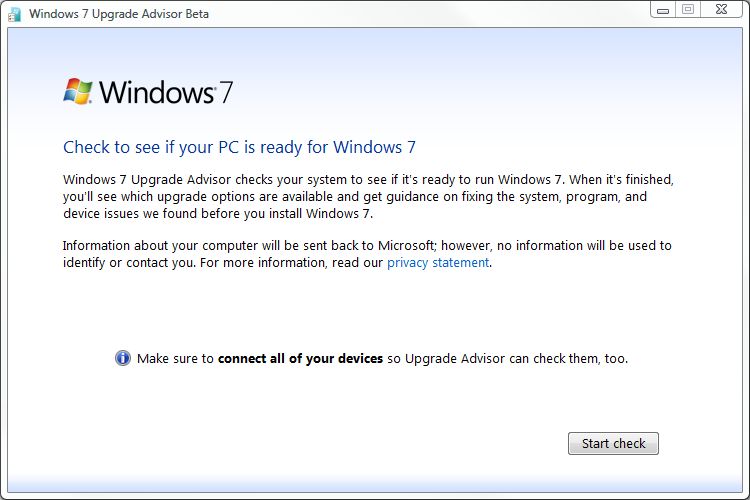 7. As the program runs, you'll get a circulating progress bar. Whereas the Vista version took about 4 minutes to complete on this computer, the Windows 7 version finished in just under 3.

8. When the program finishes you'll see a summary screen pop up. This one simply indicates I won't get everything from Windows 7 that I got from Windows Ultimate (thank goodness! ;-).

9. More details on the hardware checks indicate I have a fast enough CPU, sufficient RAM and disk space, and my graphics card can handle Aero.

In future blogs, I'm going to try other systems with the tool, including a modest notebook, a netbook, and an older single-core machine, and I'll report on those results. This tour should give you a pretty good idea about where to get the Windows 7 Upgrade Advisor beta, and how to use it yourself.