News
Stay informed about the latest enterprise technology news and product updates.
Interesting Win8.* Results for Endpoint Security Suites from AV-Test
The latest results from AV-Test, an independent anti-malware and security software testing group based in Magdeburg, Germany, are out. In particular, results for what the site calls "Corporate Solutions" for Windows 8 versions — namely endpoint and client security software from big well-known vendors such as Bitdefender, F-Secure, Kaspersky, McAfee (Intel), Symantec, and others — should be of interest to readers of this blog. The latest chart from AV-Test sums things up pretty nicely:

Download this free guide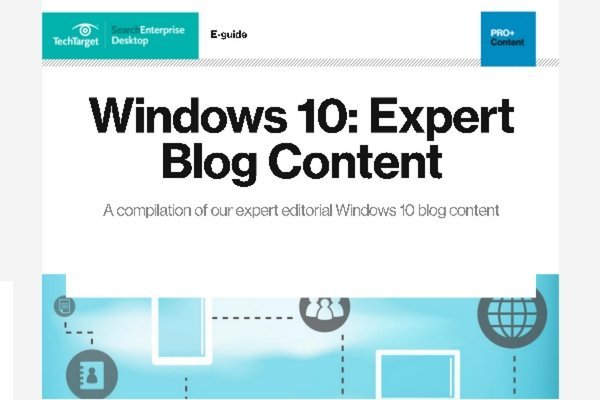 Download: Our 23-Page Editorial Collection of Windows 10 Blog Content
Inside this exclusive download offer, you'll find a compilation of all of our top followed Windows 10 blog content written by our expert editors, who combined have over 30 years of experience in the IT industry. We've compiled a variety of these expert blogs for you - offering best practices and breakdowns designed to help IT professionals tackle the top Windows 10 tips, tricks, concerns and more.
By submitting your personal information, you agree that TechTarget and its partners may contact you regarding relevant content, products and special offers.
You also agree that your personal information may be transferred and processed in the United States, and that you have read and agree to the Terms of Use and the Privacy Policy.
The Jan 2014 test results for corporate Windows 8 solutions from AV-Test report on metrics for 8 different offerings. (Click image or link to see larger version)
I was a little disappointed to see my long-time favorite, Symantec Endpoint Protection (which comes of its Norton lineage), get dinged for less-than-stellar performance (a long-time beef against the company's offerings, but one which they beat back for Windows 7 versions). The leaders in this round of testing are Bitdefender and Tend Micro Office Scan, with Kaspersky Endpoint Security not too far behind.