Manage
Learn to apply best practices and optimize your operations.
KB4089848 Poses Widely Reported Win10 Problems
On 3/22/18 Microsoft unleashed KB4089848. It upgrades build 1709 to 16299.334 and addresses a list of some 25 issues. This is documented in its MS Support KB article. But numerous sources indicate that KB4089848 poses widely reported Win10 problems, too. These cover a wide litany of woes that include the following (source: Windowsreport.com):

Download this free guide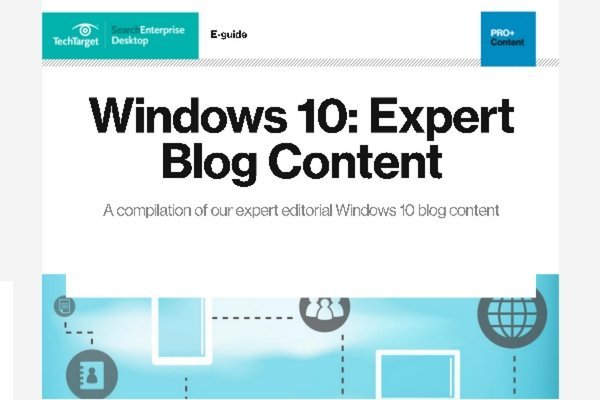 Download: Our 23-Page Editorial Collection of Windows 10 Blog Content
Inside this exclusive download offer, you'll find a compilation of all of our top followed Windows 10 blog content written by our expert editors, who combined have over 30 years of experience in the IT industry. We've compiled a variety of these expert blogs for you - offering best practices and breakdowns designed to help IT professionals tackle the top Windows 10 tips, tricks, concerns and more.
Failed installs (either the download or the install processing for KB4089848 doesn't complete successfully).
Post-installation, printing problems occur. HP printers seem particularly prone to such issues.
With KB4089848, some users report PC freeze-ups or performance hiccups.
Other issues also show up less frequently. Some users report issues with Outlook search, taskbar troubles, or homegroup failures.
WU reports my production desktop Win10 is current, with confirmation from WUMT checks. Even so, here's how KB4089848 shows up in my Update History. Sigh.
On one of my machines, despite a successful install of the update and multiple subsequent reboots, the update history still reports that a restart is needed. Reading through TenForums.com and social and answers forums at Microsoft this weekend, I saw these items pop up dozens, if not hundreds, of times from users around the globe.