Manage
Learn to apply best practices and optimize your operations.
MS Stops Insider Preview Issues Lists
Here's an interesting and counter-intuitive bit of Windows 10 news for you. As of Build 16273, MS no longer includes known issues in its Insider Preview release info. That was the section I read first and foremost. It helped me decide if I wanted to update my test machines to the latest Fast Ring build. But as this Twitter snippet shows, MS is not planning to document issues at present. Rather, they plan to skip it and report only on "high impact issues for a large portion of Insiders." Thus, as MS stops Insider Preview issues lists for new builds, we poor beta testers must take the plunge less informed than for past builds.

Download this free guide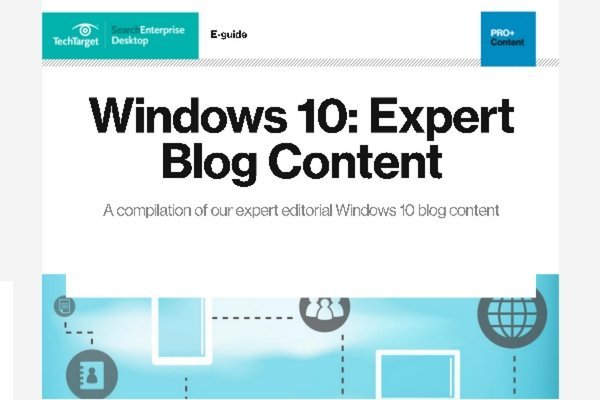 Download: Our 23-Page Editorial Collection of Windows 10 Blog Content
Inside this exclusive download offer, you'll find a compilation of all of our top followed Windows 10 blog content written by our expert editors, who combined have over 30 years of experience in the IT industry. We've compiled a variety of these expert blogs for you - offering best practices and breakdowns designed to help IT professionals tackle the top Windows 10 tips, tricks, concerns and more.
Thurrott.com's Rafael Rivera jumps right on top of this missing matter. Glad he did!
[Click on image for full-sized view. Source: MS/Dona Sarkar/Brandon LeBlanc.]
When MS Stops Insider Preview Issues Lists, What Does That Mean?
From a practical perspective, this means that Insiders will be less well-armed with information. This offers no help in making a go/no-go decision on upgrading to the latest build. Some Windows watchers apparently have no issue with that (for example, Sergey Tkachenko of WinAero.com). Others find this somewhere from potentially vexing (ZDnet's Liam Tung) to downright infuriating (ComputerWorld's Steven J Vaughan-Nichols). Indeed, I'm willing to grant some credence to MS's assertion that with the Fall Creators Update weeks away from public release, the software is pretty stable. Nevertheless, I lean toward the latter camp. That's because I've already fallen into enough potholes on the Insider Preview release trail to want to steer around them.
This is one decision I hope is only temporary (until the next major upgrade is set), or that will be reversed as the next release gets going. Where potential problems are present, one can never have too much information to assist in avoiding them.