News
Stay informed about the latest enterprise technology news and product updates.
Microsoft Security Essentials 1.0 Hits the Street
Yesterday (September 29, 2009) MS relased its latest free anti-malware service to provide basic protection against viruses, spyware, and other malware. There's a home page for this technology at www.microsoft.com/security_essentials/ from whence you can download this software for 32- and 64-bit versions of Windows including Windows XP, Windows Vista, and Windows 7. Is there a catch to this largesse? You bet, but it's neither onerous nor surprising: you can only install and use this software if your Windows installation meets the "genuine Windows" test (which requires downloading an ActiveX authenticity checker, then passing its tests). Minimum system requirements are described in detail as well, and from what I see there, nobody who can run one of the OSes it supports should be unable to run this toolset, either. It even supports Windows XP Mode within Windows 7, which should make it a pretty popular anti-malware solution for those who need protection for their Windows VMs.

Download this free guide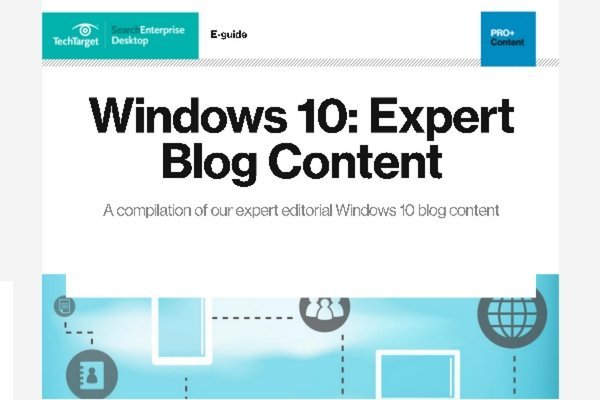 Download: Our 23-Page Editorial Collection of Windows 10 Blog Content
Inside this exclusive download offer, you'll find a compilation of all of our top followed Windows 10 blog content written by our expert editors, who combined have over 30 years of experience in the IT industry. We've compiled a variety of these expert blogs for you - offering best practices and breakdowns designed to help IT professionals tackle the top Windows 10 tips, tricks, concerns and more.
By submitting your personal information, you agree that TechTarget and its partners may contact you regarding relevant content, products and special offers.
You also agree that your personal information may be transferred and processed in the United States, and that you have read and agree to the Terms of Use and the Privacy Policy.
I downloaded and installed this software on one of my netbook PCs, and observed some interesting things along the way. First, even though MS says you can access and download the software using either Firefox or IE, I was only able to get the download to work using IE (it looked like some kind of Silverlight-based download pop-up window which IE let me manipulate quite happily, but which Firefox couldn't do much with). Second, I observed some astounding download transfer rates while grabbing this file: I averaged nearly 1.5 MBps (that's 12 Mbps) throughout the download, and saw a peak of 2.44 MBps (that's around 20 Mbps). MS is obviously running some fast, powerful server farms these days, and probably using some fancy download compression tools, to produce these kinds of results — especially the day after a major product announcement like this one.
I'm going to be trying out Security Essentials and reporting as I go on my various test machines and adventures. Check out some of these early or pre-reviews for some interesting information so far:
As more reviews appear on this product I'll provide pointers. Some time soon, I'll come back to this software to talk about my own observations and experiences. Stay tuned