News
Stay informed about the latest enterprise technology news and product updates.
More Windows 7 Downloads
Gosh! There's so much hype and hoopla surrounding yesterday's Windows 7 launch that I'm almost disinclined to add to the clutter myself. But hey: a guy's gotta blog, so there's plenty of interesting new stuff going on around this "big event" to provide grist for the mill. So far my favorite fluff coverage item is a snapshot of Linux father Linux Torvalds squatting in front of a big Windows 7 display in a Japanese high-tech outlet giving the thumbs-up sign (he's in Tokyo to attend the Japan Linux Symposium, apparently).

Download this free guide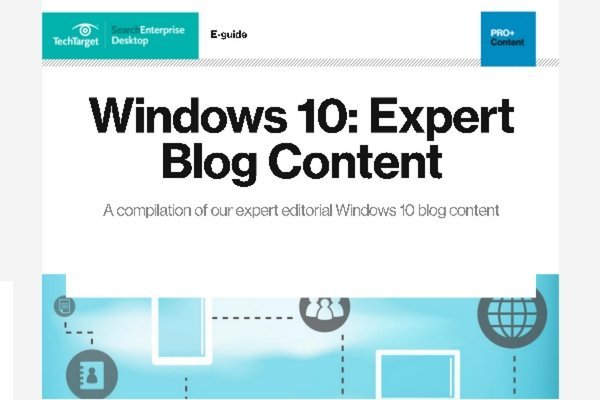 Download: Our 23-Page Editorial Collection of Windows 10 Blog Content
Inside this exclusive download offer, you'll find a compilation of all of our top followed Windows 10 blog content written by our expert editors, who combined have over 30 years of experience in the IT industry. We've compiled a variety of these expert blogs for you - offering best practices and breakdowns designed to help IT professionals tackle the top Windows 10 tips, tricks, concerns and more.
By submitting your personal information, you agree that TechTarget and its partners may contact you regarding relevant content, products and special offers.
You also agree that your personal information may be transferred and processed in the United States, and that you have read and agree to the Terms of Use and the Privacy Policy.
But enough fluff, already. There were no less than 21 items released to the Microsoft Download Center yesterday, and at least three of them relate to Windows 7 and may therefore bear download and inspection. Here goes:
A revised Windows licensing fact sheet, that adds Win7 coverage to Windows 2000, Windows 95, Windows Vista, and Windows XP.
The Windows 7 Training Kit for Developers, which includes presentations, hands-on labs, and demos designed to help developers get up to speed on building Win7 compatible applications (I'm not sure, but I think this is a final release of a beta that's been out for months).
The Windows 7 Product Guide: a PDF (62 MB) or XPS (30.5 MB) version of the color, glossy MS Windows 7 intro, with a detailed tour of the new OS's capabilities, interface, and design features (140 pp)
A few other potential items of interest amidst the plethora of recent downloads include:
Lots of new stuff to look at, and some of it actually interesting and/or informative, too. Enjoy!