News
Stay informed about the latest enterprise technology news and product updates.
More about Windows Installer CleanUp
On October 15, I wrote a blog called "Toward a more positive Vista uninstall experience," in which I mentioned Revo Uninstaller and Microsoft's Windows Installer CleanUp utility.
Recently, I came across an article by Lance Whitney on TechNet entitled "Utility Spotlight: Windows Installer CleanUp Utility" that might be worth a visit for those interested in that tool. Also, my colleague and occasional co-author Toby Digby–who works with me on the informative and eclectic Vizta View website–recently contacted me to share hispositive experiences in working with the for-a-fee Total Uninstall 5 product.
What this $40 program (that's for up to 4 computers, a single computer license costs $30) does that Revo Uninstaller does not do is to detect and remove invalid or partial/failed installs and remove them on your behalf. In fact, as long as the program is installed and monitoriing your system when this occurs, it can reverse complete or partial installs with ease. It can also survey your system and detect already-installed applications, and assist with their removal as well. It uses a TripWire-like before and after snapshotting mechanism to document what apps do when they install themselves (the graphical tree this program creates to illustrate those changes is almost worth the price of admission all by itself), including all new or changed Registry items and filesystem entries.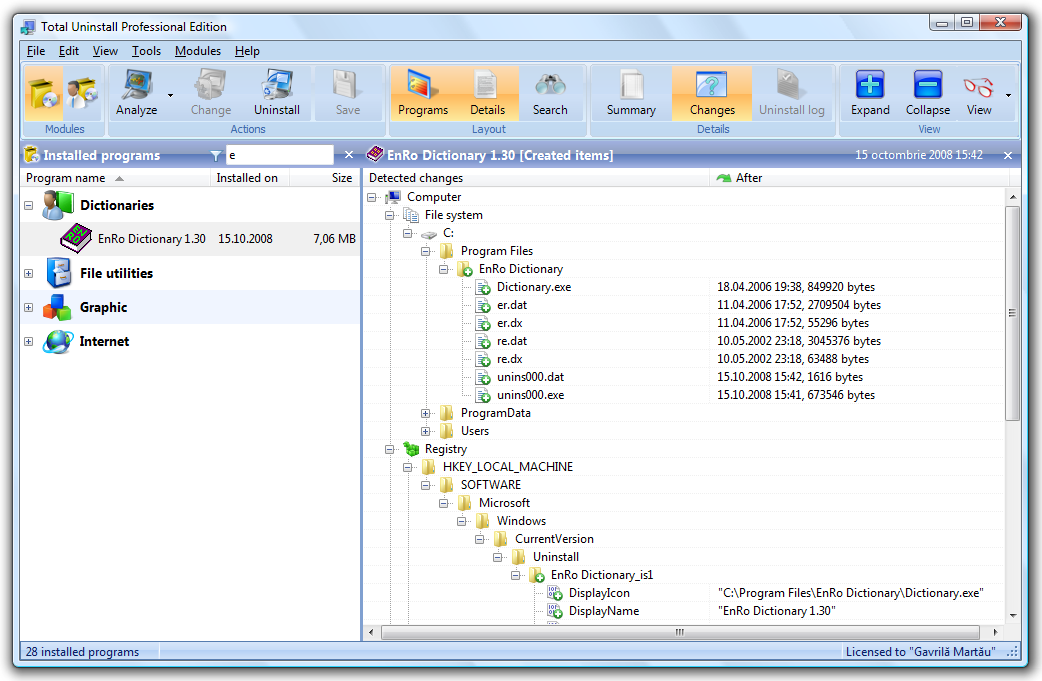 If you're in the market for Vista uninstall utilities, you might want to add Total Install 5 to your short list of items worth checking out, in other words. You won't be sorry you did.