News
Stay informed about the latest enterprise technology news and product updates.
Rufus Beats Windows 7 USB Download Tool, Hands Down
These days ultrabooks and tablets make DVDs passé for Windows installs. UFDs (USB Flash Drives, that is) are the way to go. I'd discovered the free Microsoft Windows 7 USB/DVD Download Tool at the Microsoft store about the same time that Windows 7 went commercial, but had also run into occasional issues with the tool (on some machines, the image wouldn't install correctly and although all the files would download and unpack OK, I would still wind up with a non-bootable UFD). Just recently, I came across a reference to a free tool named Rufus that creates bootable UFDs in a variety of formats. It's small, fast, and seems pretty much trouble-free: I got it to build a bootable Windows 8 Pro x64 UFD in just under 8 minutes (on my production PC, the MS tool takes about 15 minutes to do the same job).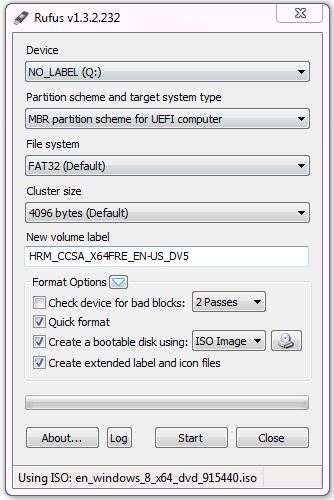 The tool completely rebuilds the UFD from the ground up, so you don't need to worry about MBR or formatting issues getting in the way.
Rufus is also very good about reporting on what it's doing while it's building you a bootable UFD. It started out by telling me it was rebuilding the MBR for a UEFI set-up, then reformatting, and then took the rest of the time to tell me what it was doing as it was building the Windows 8 Pro x64 boot environment on my behalf. This beats the pants off the Microsoft tool, which basically just goes away and tells you little or nothing about what it's doing at any given moment. I like it enough to have put it in the Dropbox folder I use to make sure that key utilities are always at my immediate disposal whenever I'm graced with an Internet connection. Good stuff!