Manage
Learn to apply best practices and optimize your operations.
ThinkPads Going Strong 5 Years Later
After installing the latest Windows 10 upgrade to Version 1703, my two ThinkPad notebooks remain surprisingly robust and capable. I purchased them in February 2012 to work on a book for Windows 8. Both models have many things in common. These include: a Sandy Bridge dual core i7 CPU (2640M), 16 GB RAM, and Plextor 256 GB mSATA SSDs. What makes them different? One — the X220 Tablet — is smaller, and has a 12.8″ touchscreen. The other — the T520 notebook — is larger, and has a 17″ display, plus extra disk storage. It's no exaggeration to say "ThinkPads going strong 5 years later" when it comes to this dynamic duo.
Here's what the old Windows Experience Index (WEI) says about the T520 this morning: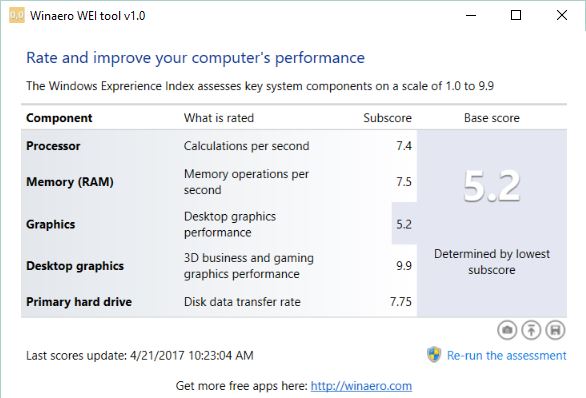 This rude'n'crude metric for Windows performance was popular when I bought these units, but is now passe.
Why Say "ThinkPads Going Strong 5 Years Later?"
It's only when I think about what these machines have been through that I really start to appreciate them. When purchased, they included 7200 RPM 500GB spinning hard disks. They also ran Windows 7 and included 4 GB of RAM. Over the past 5 years they've been upgraded from Windows 7 to 8 to 8.1 to 10 and are current with 1703. I've upgraded them from 2x2GB PC3-10600 SO-DIMMs to 2x8GB PC3-10600 SO-DIMMs (and even had to replace one of the 8GB modules last year when the Lenovo Diagnostics warned me that the X220 Tablet had problems). I also replaced the spinning drives with 2.5″ SATA SSDs at first (older Corsair 120GB models), then later populated the internal mSATA slots with the Plextor 256 GB SSDs that now serve as their boot/system drives.
In fact, these two ThinkPads are old enough to lack built-in USB 3.0 ports but have PCI Express card slots. That's why I bought a StarTech 2 Port ExpressCard adapter in 2014, to make faster USB connections possible. For ISO installs and external drive backups, they offer 3 times the speed of a USB 2.0 connection.
Right now, both units use modest-capacity SATA SSDs for data drives (OCZ Vertex4s, nominal capacity: 128 GB). I've replaced the DVD drive in the T520 with a second SATA drive bay, and it hosts a Samsung Spinpoint 1TB drive for backups and extended storage. I make do with a Spinpoint 2 TB 2.5″ drive in an Intatek USB 3.0 enclosure for portable storage/back-up for the X220 Tablet. Recently, I've repurposed a Samsung EVO 840 500 GB mSATA SSD in a compact, $15 Sabrent USB 3.0 enclosure that makes a peachy alternative to the Inatek unit. Because it's smaller and lighter, I like taking it on the road.
The best thing about the two units is the soft-touch semi-rubberized coating that Lenovo used on the top deck of each notebook shell. While it does show smudges and fingerprints, it's remarkably tough and easy to wipe clean. I've taken both of these notebooks on the road, domestic and international, and they've held up well throughout. I also like the ThinkPad keyboards, particularly the larger layout on the T520. I've had them long enough to know I'll need to replace them in the next year or two. But gosh, they've held up well and still keep doing everything I ask of them. I just wish all of my laptops, notebooks and tablets were this sturdy and capable. I still prefer them to my 2014 vintage Surface Pro 3 and Dell Venue Pro 11 7130. Good stuff!