News
Stay informed about the latest enterprise technology news and product updates.
Understanding Application "DNA" Proves Vital to Windows Migrations
Great article posted in today's Computer Business Review (11/29/2010). It's an interview with the CEO of App-DNA entitled "'Migration means more automation': Q&A with Mike Welling…" While I'd recommend reading through the whole article to catch all the details — and there are serveral important items many readers will want to learn more about — here's my capsule summary of what this fascinating story contains:

Download this free guide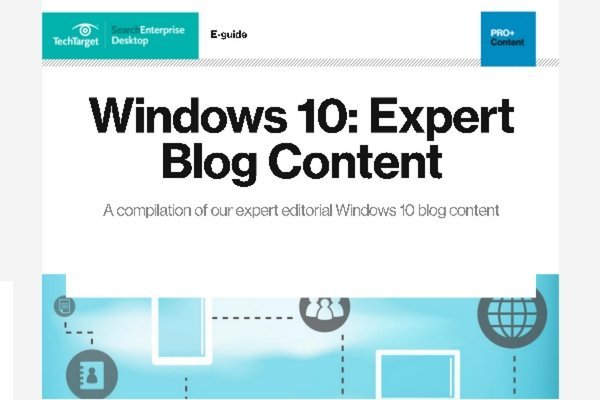 Download: Our 23-Page Editorial Collection of Windows 10 Blog Content
Inside this exclusive download offer, you'll find a compilation of all of our top followed Windows 10 blog content written by our expert editors, who combined have over 30 years of experience in the IT industry. We've compiled a variety of these expert blogs for you - offering best practices and breakdowns designed to help IT professionals tackle the top Windows 10 tips, tricks, concerns and more.
By submitting your personal information, you agree that TechTarget and its partners may contact you regarding relevant content, products and special offers.
You also agree that your personal information may be transferred and processed in the United States, and that you have read and agree to the Terms of Use and the Privacy Policy.
The story begins with a nod to a 2009 Gartner study that estimated the costs of migrating from Windows 2000 or XP to Vista or 7 at "three to four times the cost of upgrading from Windows Vista to Windows 7 because of application remediation and replacement cost." Numbers cited vary from $1,035 to $1,930 for the big jump versus from $339 to $510 per user for the smaller jump.
App-DNA's product, AppTitude, helps to automate compatibility testing for the thousands of applications in use in a typical enterprise that might be contemplating a major OS upgrade, platform migration, or virtualization effort. Big names who've used this technology to good effect include BAE Systems, British Telecom (BT), Exxon Mobil, and Barclays.
Numerous big customers (names withheld) have experienced cost reductions when using AppTitude to focus and guide migration efforts from 50 – 75% of original estimated costs. Other outfits cite ongoing annual savings of $3M per year thanks to AppTitude.
The "DNA" terminology comes from detailed analysis of common software components in applications, to build a database that captures somewhere around 80,000 data points around individual applications. This permits incredibly detailed profiling, and equally accurate assessments of potential compatibility issues.
As I said in the lead-in 'graph, see the original story for more details and info, or visit the App-DNA Resources page for Windows 7 application migration checklists, workbooks, case studies, plus eBooks and white papers.