News
Stay informed about the latest enterprise technology news and product updates.
Uniblue Hits Paydirt Again with Revised ProcessScanner
Back in July 2008 I blogged on viztaview.com about the Uniblue Process Scanner. In answering some questions about process lookup for one of the Windows 7 classes I teach online for HP, I discovered that Uniblue has completely reworked this still-excellent product.

Download this free guide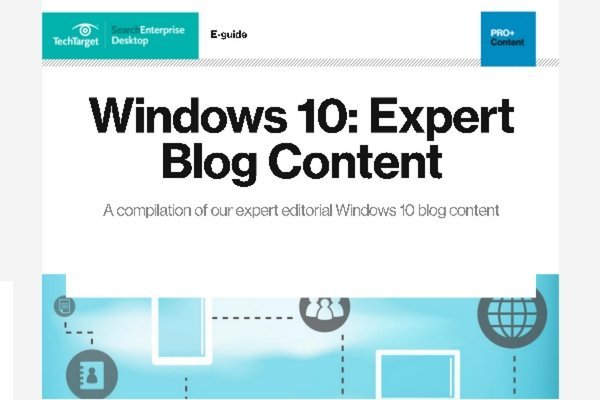 Download: Our 23-Page Editorial Collection of Windows 10 Blog Content
Inside this exclusive download offer, you'll find a compilation of all of our top followed Windows 10 blog content written by our expert editors, who combined have over 30 years of experience in the IT industry. We've compiled a variety of these expert blogs for you - offering best practices and breakdowns designed to help IT professionals tackle the top Windows 10 tips, tricks, concerns and more.
Instead of plugging right into task manager as the previous version did, the latest version of Process Scanner spelunks your system, then opens a Web page to show you all the processes it finds running. The resulting (cropped) output looks like this:
Unlike Task Manager, however, you can click on any line in this display, and jump straight into Uniblue's excellent Process Library to learn what they know about the entry in question. This provides information about the processes's author, memory usage, security state, file version and even its MD5 hash value. The whole thing makes it easy to separate questionable and unknown stuff from know good working stuff, which is what spelunking processes is usually all about.
The previous version of this tool embedded itself into Task Manager. This offered the plus of simply clicking on an icon to the left of the process name to retrieve this data, offset by the minus of loading and running the lookup tool whether you use it or not. This way, although you must explicitly run the Process Scanner, and work from the Web page it generates, at least it creates no constant system ovehead when it's not in use as the old version did. Definitely worth grabbing and using.