News
Stay informed about the latest enterprise technology news and product updates.
Win7, XP Reach Crossover Point
At the end of last week, global operating system share as reported by StatCounter for Windows 7 and Windows XP reached the crossover point. What this means is that on or about October 14, market share for the two operating systems coincided–at around 38 percent, as far as I can tell from the StatCounter graph. Now, with Windows 7 on the way up, and Windows XP on its way down, that also means that Windows 7 is the predominant Windows operating system in use today. That's just under two years following its official public debut on October 22, 2009.

Download this free guide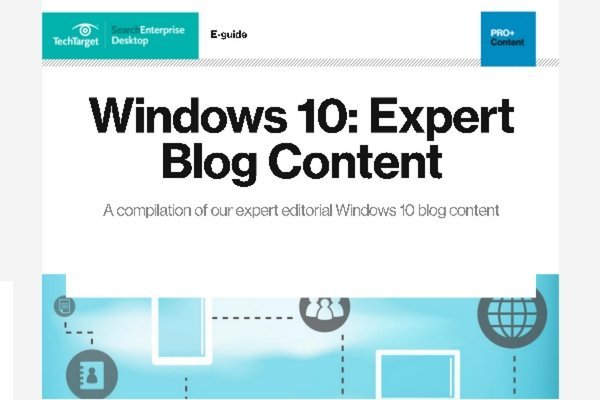 Download: Our 23-Page Editorial Collection of Windows 10 Blog Content
Inside this exclusive download offer, you'll find a compilation of all of our top followed Windows 10 blog content written by our expert editors, who combined have over 30 years of experience in the IT industry. We've compiled a variety of these expert blogs for you - offering best practices and breakdowns designed to help IT professionals tackle the top Windows 10 tips, tricks, concerns and more.
With nearly 500 million Windows 7 licenses already out there, Microsoft is projecting total volume to reach 635 million licenses by the end of 2011 (according to a story in DailyTech entitled "Windows 7 Passes Windows XP in Just Two Years to Become Top OS"). According to the same source, the Win7-XP balance stood at 40.21% for Windows 7, and 38.64% for Windows XP, as of October 17, 2011, the date of that story's publication.
It may seem ironic that Windows 7 has achieved ascendancy just as features and functions of its successor, Windows 8, are starting to become known through the Microsoft Building Windows 8 blog. But tht's the way these things go in the whacky and wonderful world of technology. The crossover also presents hard evidence that enterprise migration to Windows 7 may finally be getting up a full head of steam as well.