News
Stay informed about the latest enterprise technology news and product updates.
Windows 7 Confirms Mobo Issue, at Long Last
If you've been reading this blog for any length of time, you already know I've been struggling with strange and unstable behavior on my primary production PC for over a year now, both under Windows Vista and Windows 7 Ultimate editions. I've suspected issues with that machine's motherboard for some time now (having replaced almost everything else in that system for upgrade purposes or other repairs over that time, it was the only possible culprit left anyway). Windows 7 was finally kind enough to confirm these suspicions this weekend, when I experience a BSOD while trying to open a child window from inside IE 8.0 to follow a link. Here's the Problem Details report that Windows 7 provided, along with a memory dump (whose contents I omit for brevity's sake):

Download this free guide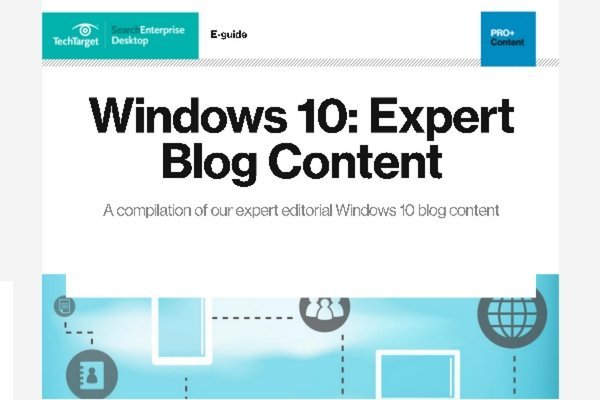 Download: Our 23-Page Editorial Collection of Windows 10 Blog Content
Inside this exclusive download offer, you'll find a compilation of all of our top followed Windows 10 blog content written by our expert editors, who combined have over 30 years of experience in the IT industry. We've compiled a variety of these expert blogs for you - offering best practices and breakdowns designed to help IT professionals tackle the top Windows 10 tips, tricks, concerns and more.
A little research on this error for Windows 7 turned up numerous hits, of which the most interesting was this message thread from social.technet.microsoft.com, where the 4 at the end of the string indicates "an uncorrectable PCI Express error occurred" (as cited from "usasma, MVP, answerer" along with a snippet from the Windows Debugging Tools Help file). Because I know I'm using the latest and greatest driver for my relatively new Nvidia GeForce GTX 275 graphics card (and I even had trouble with the two graphics cards that preceded it over the last year), I'm pretty sure that my suspicions of motherboard trouble have now finally been confirmed.
I've got an Asus P5Q3 motherboard ensconced in its box not 10 feet from where I'm sitting right now, and a new case into which I'd like to move the other innards of this machine along with that now-necessary replacement item. All I have to do is find the time to tear this system apart and rebuild it from scratch (a good, long day's work, if experience is any guide). I'm waiting for a replacement BIOS for my temporarily trashed test machine which I will then press into service as a temporary production unit, while I rebuild this puppy from the ground up — later this week, probably. Wish me luck, and stay tuned for further news on this front.