News
Stay informed about the latest enterprise technology news and product updates.
Windows 7 Upgrade Advisor Helpful Even Post-Upgrade
The obvious use for the Windows 7 Upgrade Advisor (W7UA) program is to evaluate and report on hardware running some earlier version of Windows to help professionals prepare for an upgrade to that OS. But it's also the case that if you run the W7UA on a machine already running Windows 7, it will still identify potential issues with installed hardware or software even after the fact.

Download this free guide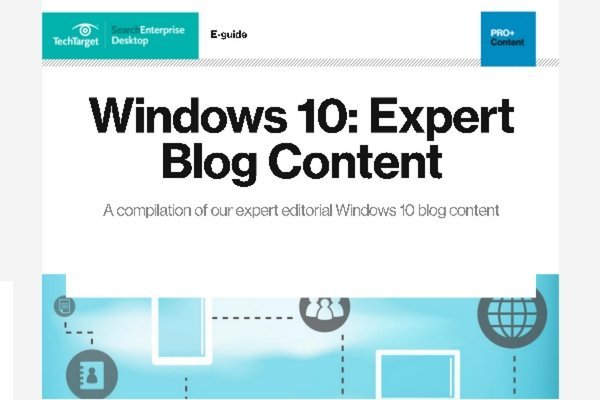 Download: Our 23-Page Editorial Collection of Windows 10 Blog Content
Inside this exclusive download offer, you'll find a compilation of all of our top followed Windows 10 blog content written by our expert editors, who combined have over 30 years of experience in the IT industry. We've compiled a variety of these expert blogs for you - offering best practices and breakdowns designed to help IT professionals tackle the top Windows 10 tips, tricks, concerns and more.
I was forcibly reminded of this the other day, when I ran the program to refresh my memory about its operation to answer a question from a student in a class I'm teaching right now. At the time, I noticed several programs that needed updates, including Acronis True Image Home (now available in a Win7-friendly 2010 version) and also Norton Internet Security (also now available in a 2010 flavor as well). The only program still showing–Alex Feinman's handy little ISO Recorder utility–is actually also updated to version 3.1 (which supports Windows 7 and works fine on my system), but mis-reports itself as vesion 3.0 (which predated Windows 7 and didn't support the new OS 100%).
Contrary to what you might expect, it may be worth running this tool again on systems you upgrade to Windows 7 after the upgrade is complete, just to make sure all the software is up to snuff as well.