News
Stay informed about the latest enterprise technology news and product updates.
Yes, There Is a Flash Update for IE 10, But ...
Despite MS having promised to provide an update for the insecure version of Adobe Flash integrated into IE 10 in Windows 8 "soon" (see my 9/12/2012 blog post on this subject) I hadn't seen the update come across the transom yet, and wondered what the story was. A little online research turned up this IEBlog post entitled "IE 9.0.10 Available via Windows Update," which explains that Security Update MS12-063 ("Cumulative Security Update for Internet Explorer (2744942)") released on 9/21/2012 addresses the flash issue among other reported problems with IE versions from 7 through 10. Sure enough, I checked my Update History in Windows 8, and here's the relevant line that shows up therein:

Download this free guide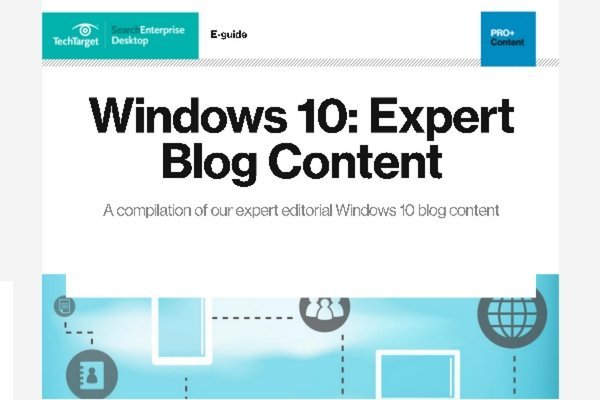 Download: Our 23-Page Editorial Collection of Windows 10 Blog Content
Inside this exclusive download offer, you'll find a compilation of all of our top followed Windows 10 blog content written by our expert editors, who combined have over 30 years of experience in the IT industry. We've compiled a variety of these expert blogs for you - offering best practices and breakdowns designed to help IT professionals tackle the top Windows 10 tips, tricks, concerns and more.
Nevertheless, when I run Secunia PSI on my Windows 8 machine, it still claims that Adobe Flash player still needs updating on that system for the 64-bit version, as shown in this screen snippet
After some further digging around, I found a passel of downloads in the cited KB2755399 article that included a Microsoft Installer executable for x64-based systems, which I proceeded to download and install. After restarting my Windows 8 test machine as per the installer's request, Secunia still reports that Adobe Flash player is out of date! This creates something of a Catch-22 until Windows 8 GA on October 25, because Secunia's official policy is that it doesn't support beta OSes, even though their software (mostly) runs fine with Windows 8.
My gut feel is that the issue should be resolved with the application of Windows Update item KB2755399, but we can't get official confirmation from Secunia until Windows 8 goes into official public release later this month. Stay tuned!